Magfit gets the Apple MFM (MagSafe)Certification!
In January 2022, Magfit has finally received official Apple MFM certification!

Here are the specific documents: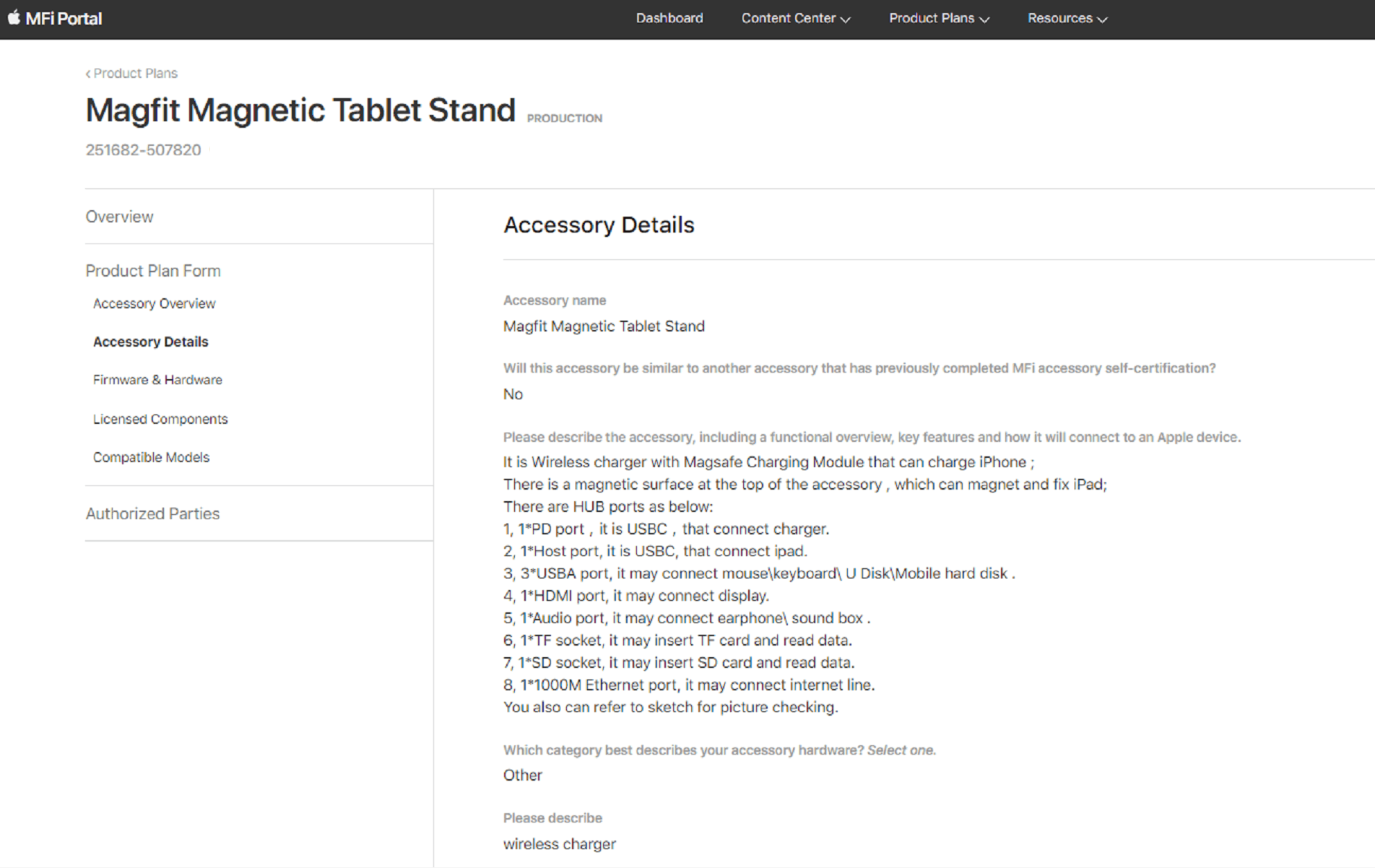 Magfit Magnetic Tablet Stand(10in1 Magnetic M.2 Dock with MagSafe for iPad Pro & MacBook) is an MFM-certified product. Provides true 15W MagSafe wireless charging
This product is currently on Indiegogo and will be available soon!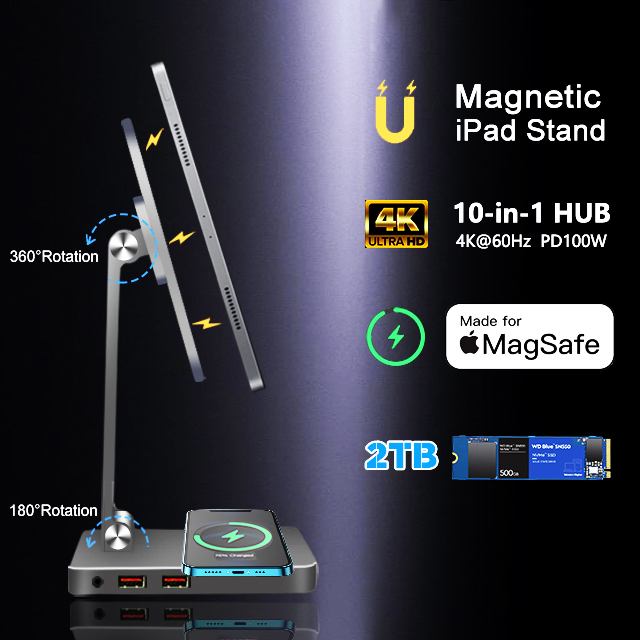 1. What is MFM certification?
MFM is "Made for MagSafe", a new certification system introduced by Apple for its magnetic chargers, cases, card cases, accessories, etc. After a manufacturer passes the MFM certification, it can be certified by Apple. With MFM certification, manufacturers can use Apple's exclusive technology and create products that meet Apple's quality standards for magnetic accessories.
For consumers, choosing MFM-certified products provides greater assurance of product quality and a better experience.
MFM certified MagSafe wireless charger can trigger the iPhone exclusive trigger charging animation, the actual use will break the 7.5W power limit of the third-party non-certified magnetic charger, to 15W real fast charging.
Both charging speed and experience are better.
With the MFi / MFM certification seal, the product is guaranteed in the following 3 areas.
(1) Safe software system: Each MFi product must have an internal system such as an "official safety control chip" and "internal metal-reinforced protection structure".
(2) Solid hardware materials: MFi products must pass three strict official audits, and in addition to the solidity of the product itself, the manufacturer submitting the application must have a good reputation
(3) Apple warranty: If the use of MFi products leads to abnormalities in the device, Apple will accept the warranty; on the other hand, if the use of other products damages the device, the official regulations explicitly do not provide warranty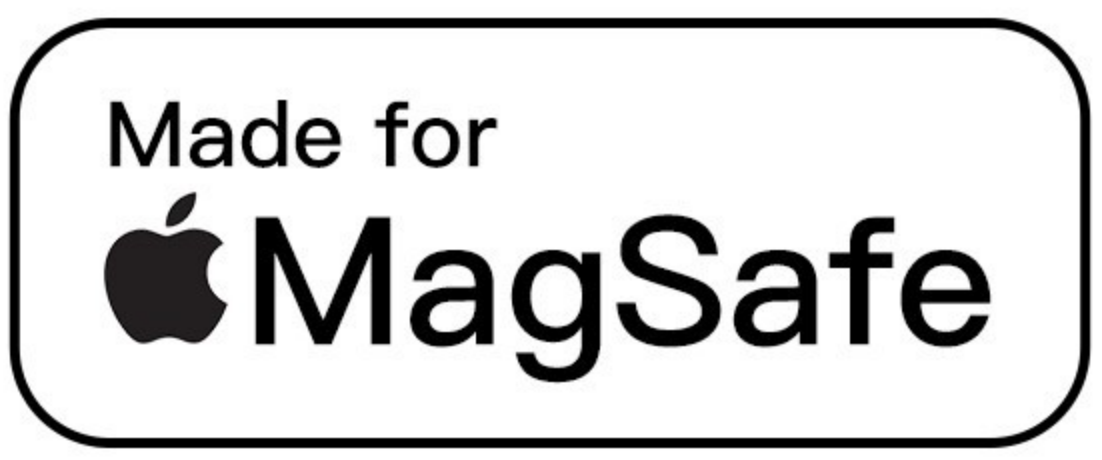 2. What is the difference between MFM and non-MFM modules?
The main difference between MFM and non-MFM modules is the output. iPhone 13/12 MFM modules can reach 15W, while Non-MFM modules can only reach 7.5W.
Of course, as with MFi, manufacturers wanting to obtain MFM certification authorization not only need to have strong strength, Apple will conduct a strict audit of the companies applying for certification, and obtaining MFM certification authorization also means higher costs.
3.MagSafe charger What is it?
Simply put, think of MagSafe as a wireless charger that provides more power with a magnet, (please note that you can only use the Type-c interface).
This new technology is characterized by the use of nano-crystal panels to enhance the magnetic flux and electromagnetic induction strength of the transmitting and receiving coils to improve transmission efficiency, plus the ring magnetic suction module, so that the charger can use the "auto-absorption effect" feature to improve the performance of the device.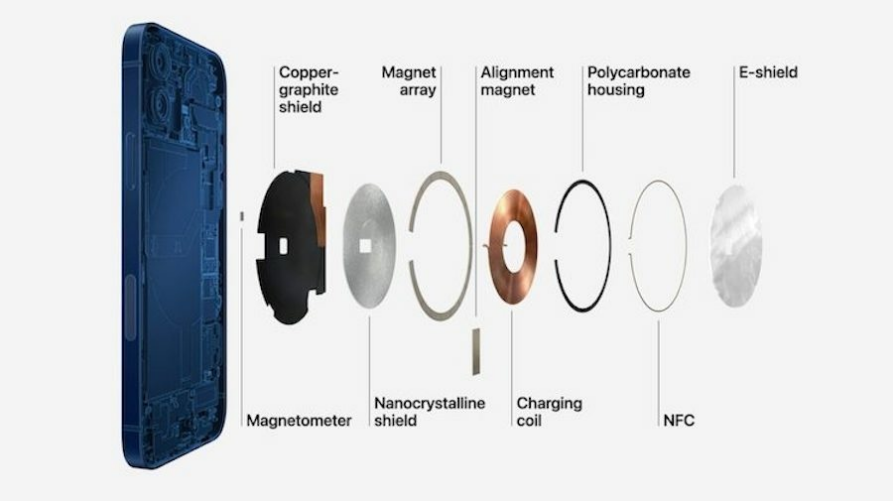 4. What is the difference between MagSafe and normal (Qi) wireless chargers?
MagSafe wireless charging:
MagSafe is officially developed by Apple (Made for MagSafe, or MFM for short), and it has better magnetic adsorption characteristics because it is equipped with precision components including a magnetometer, screen wall layer, magnetic ring, and NFC coil module, and it can provide maximum charging power of 15W for iPhone.
Qi is an interconnection standard for short-range, low-power wireless inductive power transmission developed by the Wireless Power Consortium (WPC). The main purpose of Qi is to provide convenient and universal wireless charging for cell phones and other portable electronic devices.