Magfire iPad & MacBook 8 in1 Magnetic Docking Station with 65W GaN Plug
Such a Powerful iPad 8in1 Docking Station
Magfire, another Longsea sub-brand, like Magfit, is committed to providing high-quality accessories from Apple.
Magfire breaks the traditional design and perfectly integrates the magnetic mount with the 8in1 hub.
Create a powerful magnetic Docking Station.
You will get: 8in1 Magnetic Docking Station & 65W GaN Charger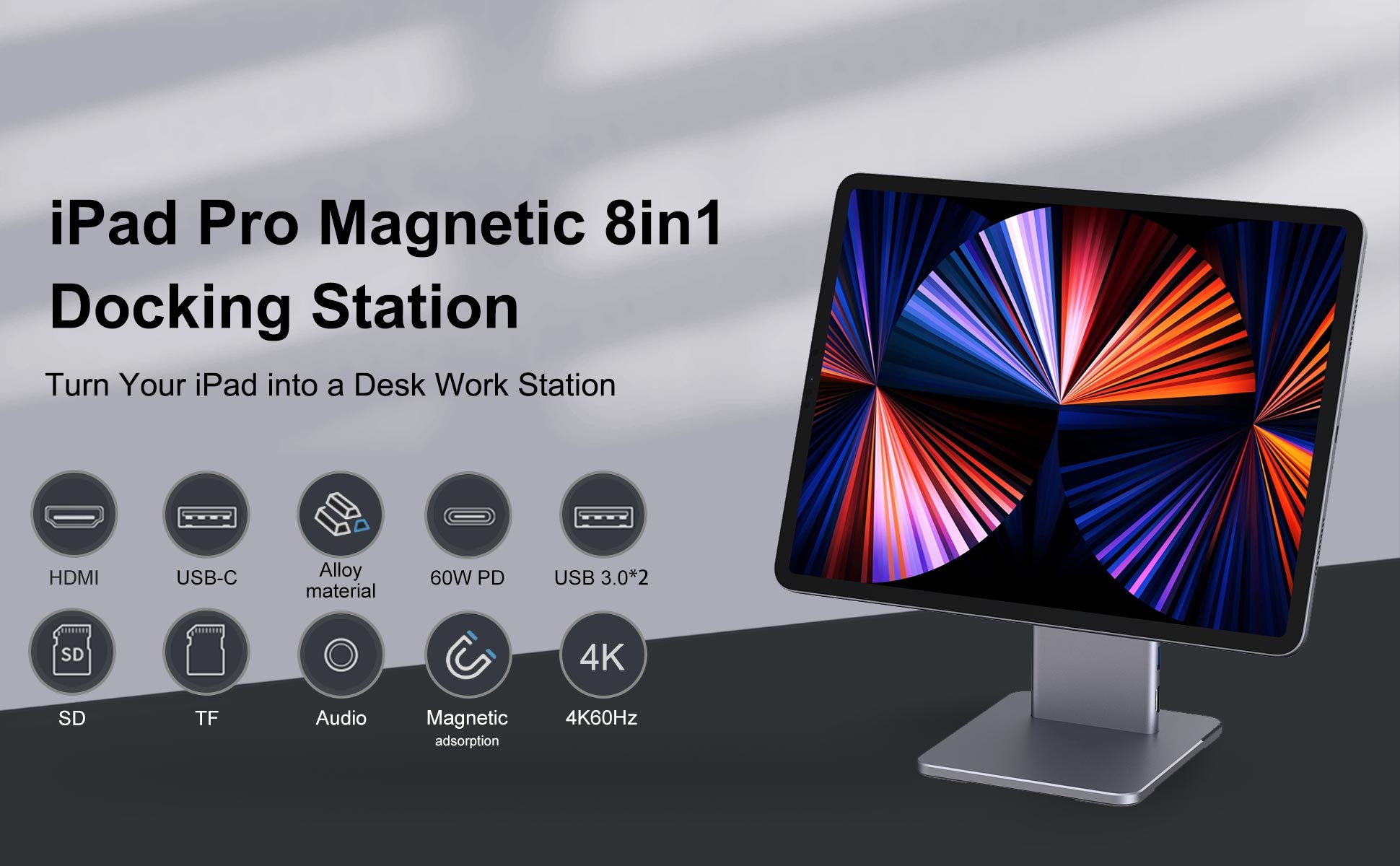 8in1 Hub, Not Just For iPad
Equipped with 8 ports: HDMI 4K@60Hz, PD100W , USB3.0, *2 SD card, TF card, 3.5mm Audio
Hub interface is not only for iPad but also for all USB C interface devices, such as M2 iPad Pro, iPad 10th(2022), MacBook, etc.
With you to complete your daily work easier.
Magnetic Connection, No More Mediocrity
Connect your M2/M1 iPad Pro & Air magnetically to the powerful 8in1 Dock Stand
Say Goodbye to the Ordinary Way and Get the Coolest iPad Hub Accessories Easily
Don't worry about dropping it, there are enough magnets built in to hold your iPad perfectly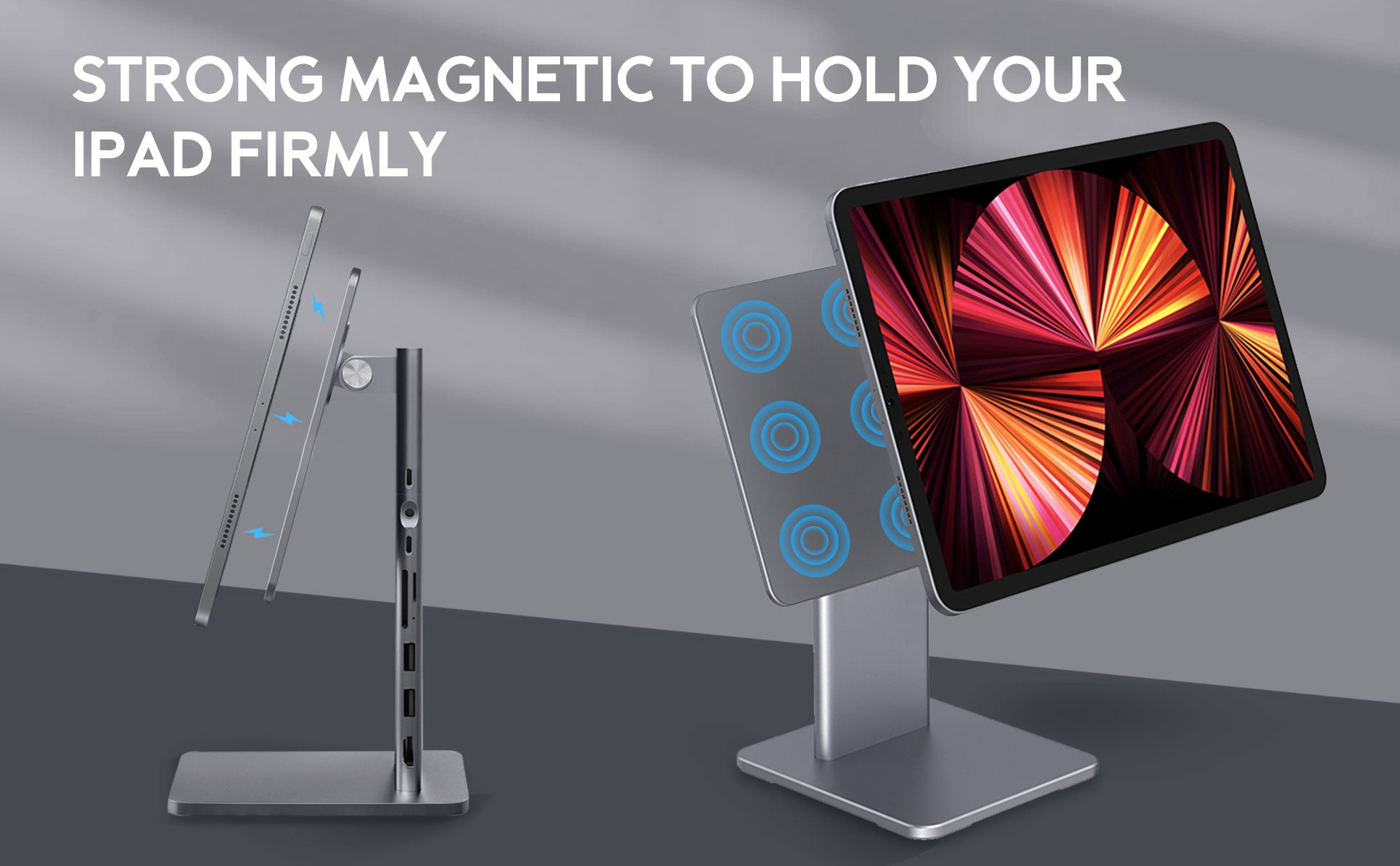 360° Free Rotation, Silky Smooth Switching
360° free rotation, easy to change the horizontal and vertical screen
When you watch Youtube videos on your iPad or use Zoom for video calls, you'll find everything is silky smooth.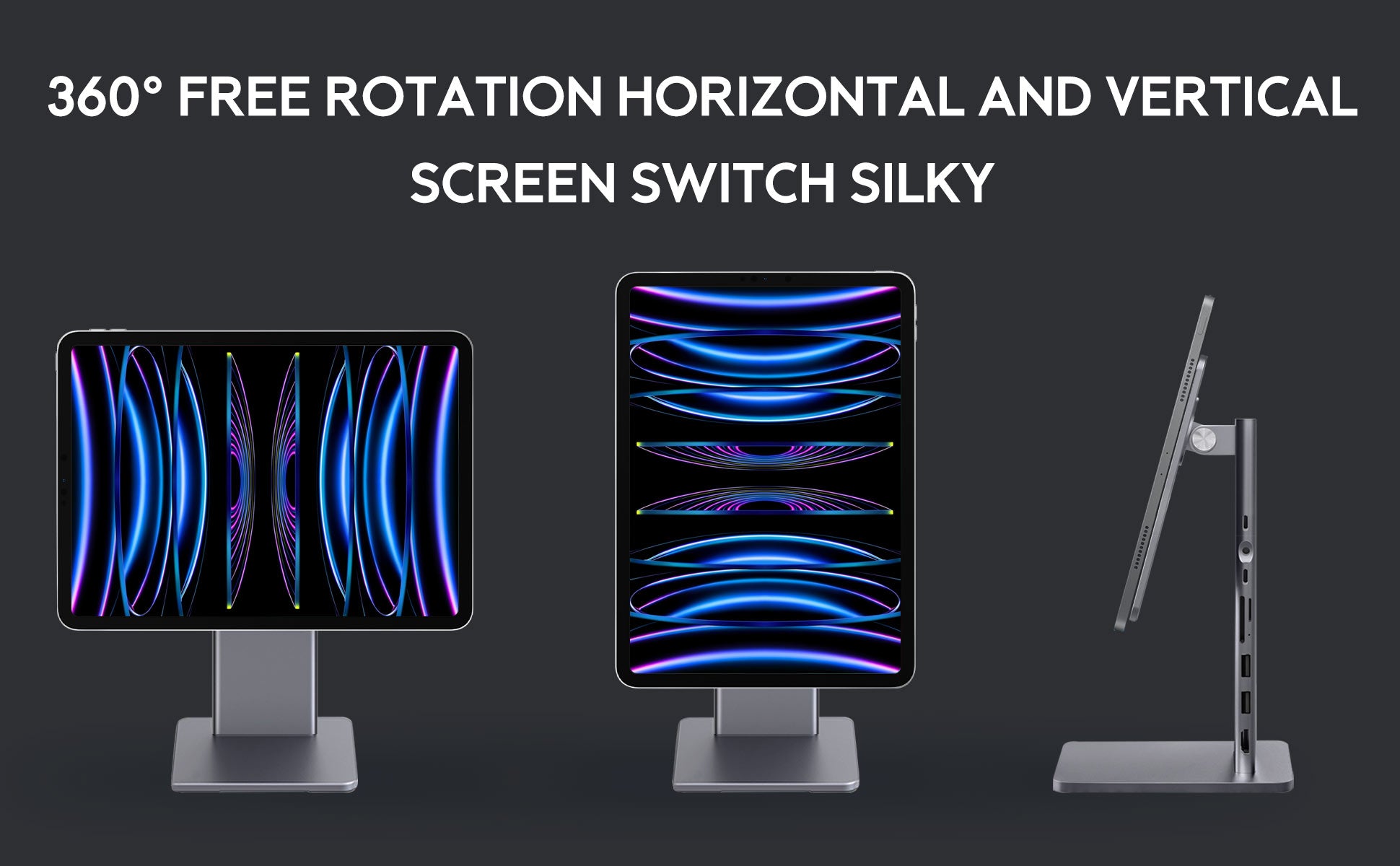 Turn Into A Workstation in Seconds And Master Multitasking
Equipped with HDMI 4K@60Hz interface and "Stage Manager" of IOS 16
Turn your iPad into a mini workstation and handle your work with ease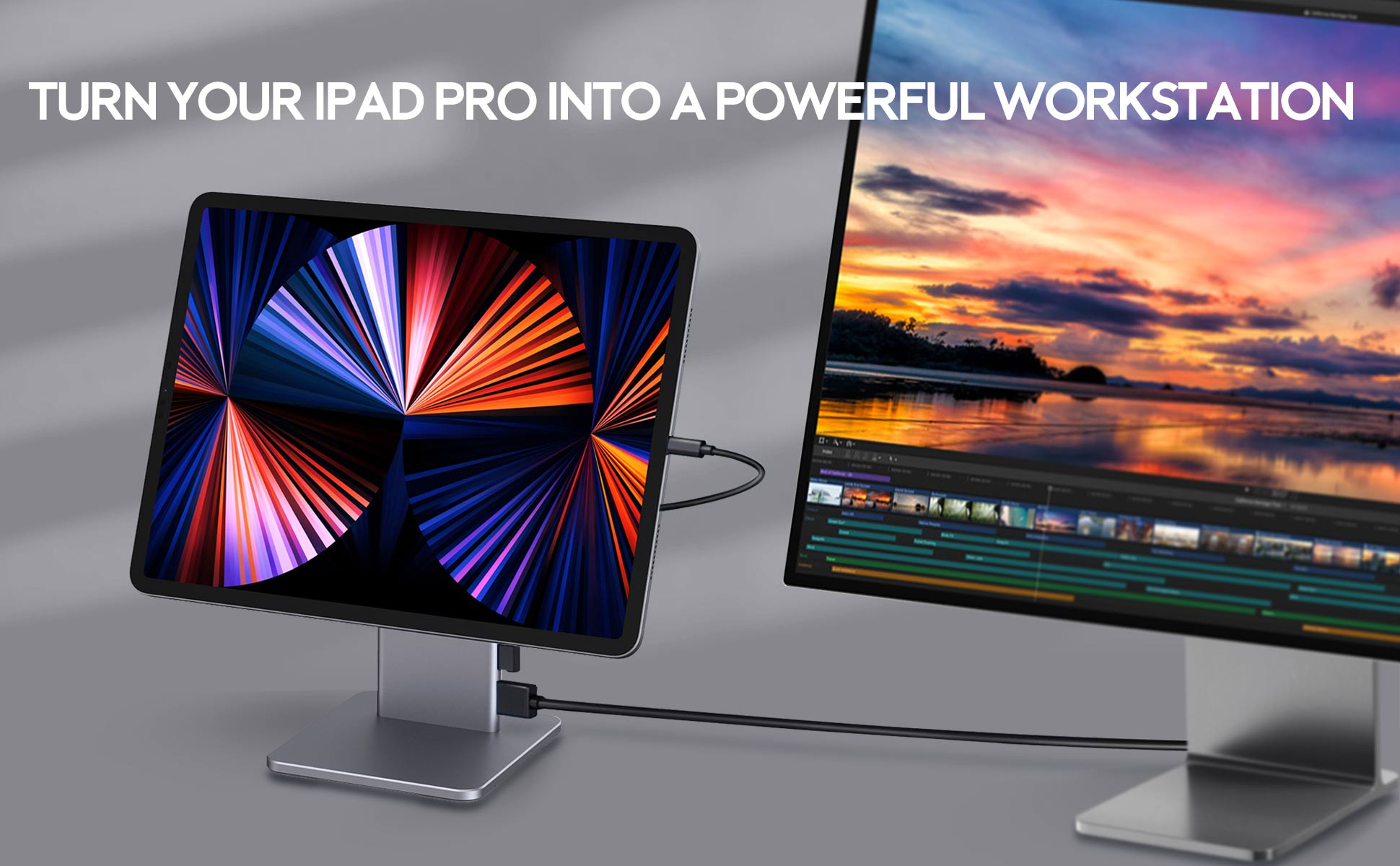 All Aluminum Materials, Durable
Unlike plastic stands, Magfire is made of all aluminum, just like the free extension of iMac
Full of advanced and technological sense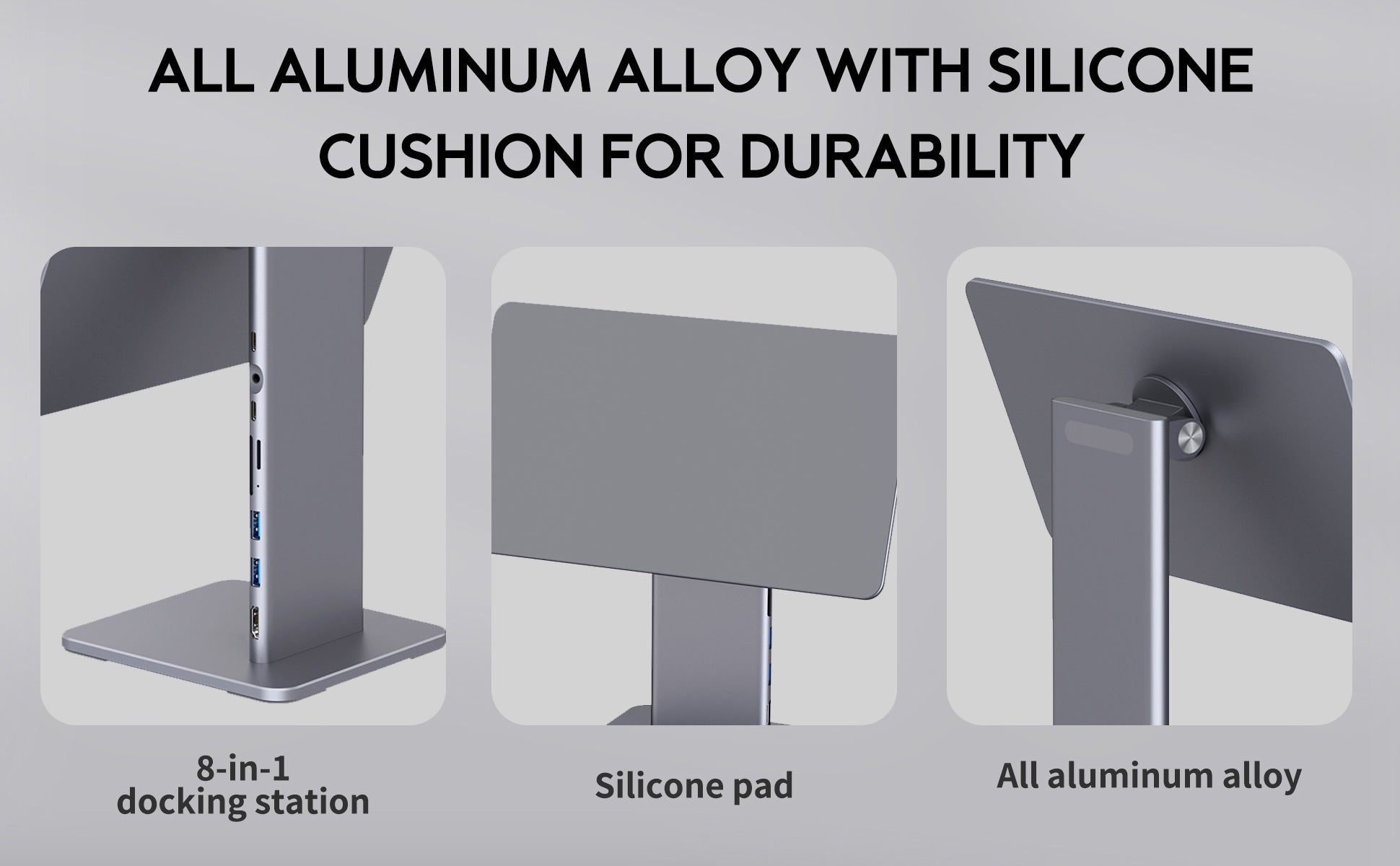 Purchase To Get The Perfect Suite
Buy now and get a 65W GaN plug.
Get the most out of your iPad with the iPad hub Stand