Stage Manager in iPadOS 16
Apple recently launched iPadOS 16.1, adding many new features, including a very special feature called "Stage Manager".
What is Stage Manager?
Stage Manager , available for iPad and Mac, is the latest feature never before available for iPad
It allows users to create overlapping windows in a single view, which means that your multiple apps are managed like multiple stages. Lets you work with multiple apps in one screen at the same time, with the ability to drag and drop windows from the side.
This will dramatically increase productivity
Imagine having TikTko open in the same screen at the same time when you are in a boring meeting
Isn't this feature very convenient at once?
In addition, it is also useful for work, if you use iPad to work, connect iPad to the big screen, Stage Manager will bring you a great experience!
For example, if you need to check two documents in different formats, you can put the two documents side by side and check them more easily.
In addition, it also allows you to work on multiple tasks at the same time and switch between them easily
This will increase your productivity!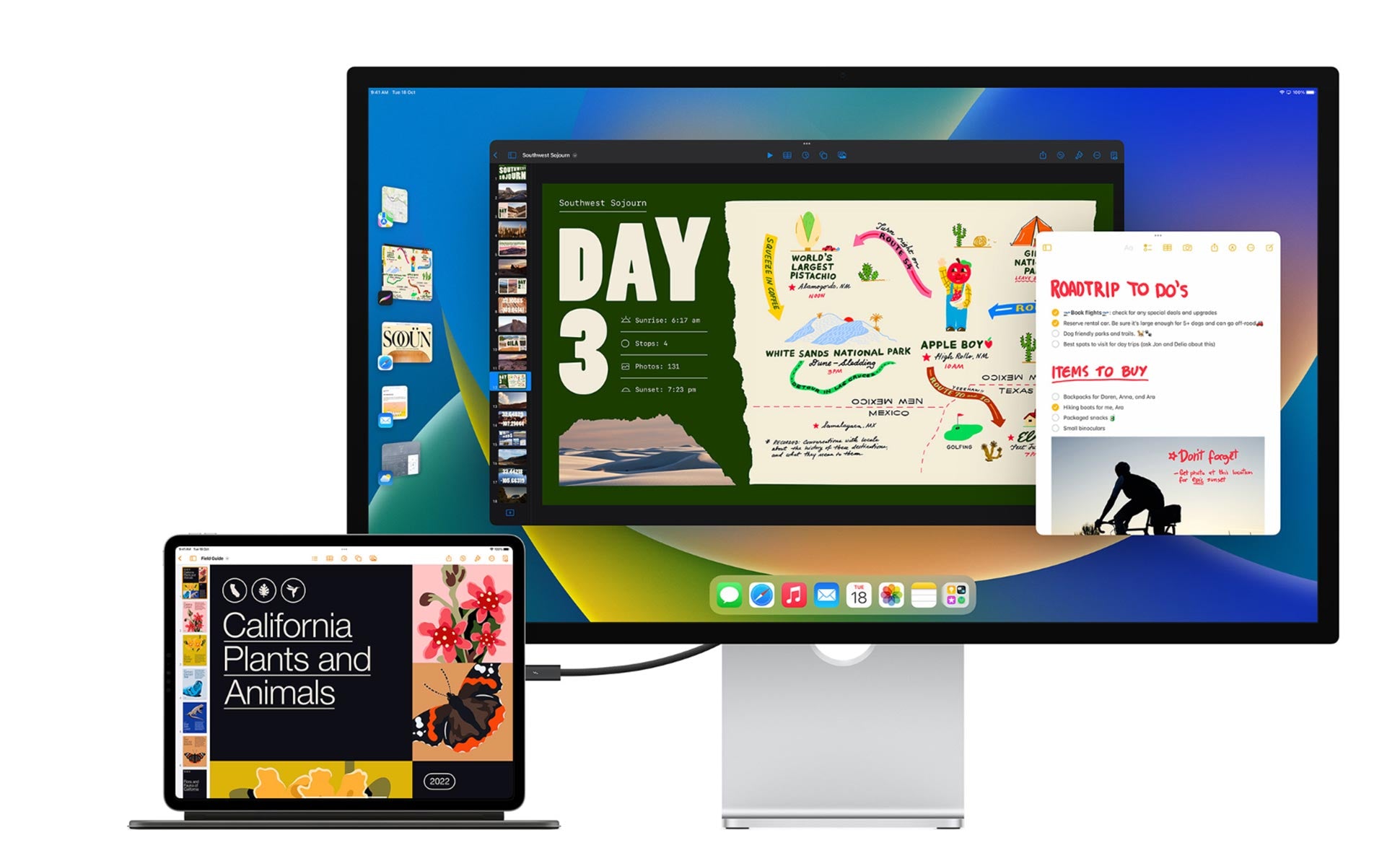 Which devices can use Stage Manager?



iPad Air (5th generation)
iPad Pro 12.9-inch (3rd generation and newer)
iPad Pro 11-inch (1st generation and newer).
A

G

ood

P

artner

F

or Stage Manager
To get the most out of Stage Manager, you'll need some great accessories
For example, some ergonomic stands or Dock Stand
See the following great products below



1. Magfit 10in1 iPad & MacBook Magnetic Stand
A combination of magnetic stand and 10in1 Hub
Magfit is the first brand to launch such a product
There are many reviews on Youtube now
The HUB features HDMI port, which can support 4K@60Hz HD screen output
It also has PD100W, USB3.1 SD card, TF card and many other interfaces
Can make it easier to use "Stage Manager" on the iPad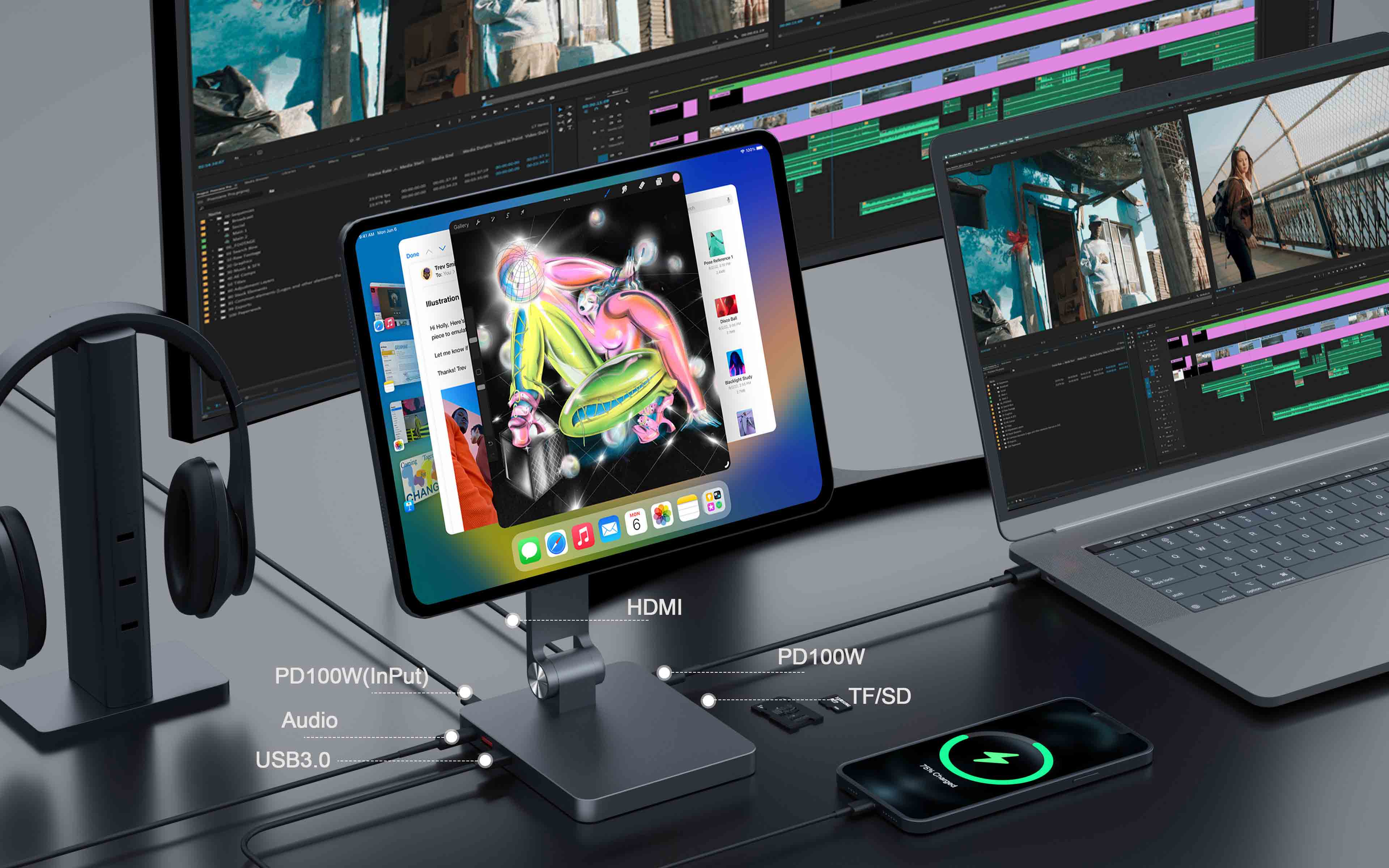 2.Magfire 8in1 iPad &MacBook 10in1 magnetic stand
Magfire is the sister brand of Magfit
This is the first product launched by Magfire
Modified the overall design to make it more stylish
With 8 ports, it also supports 4K@60Hz HD screen output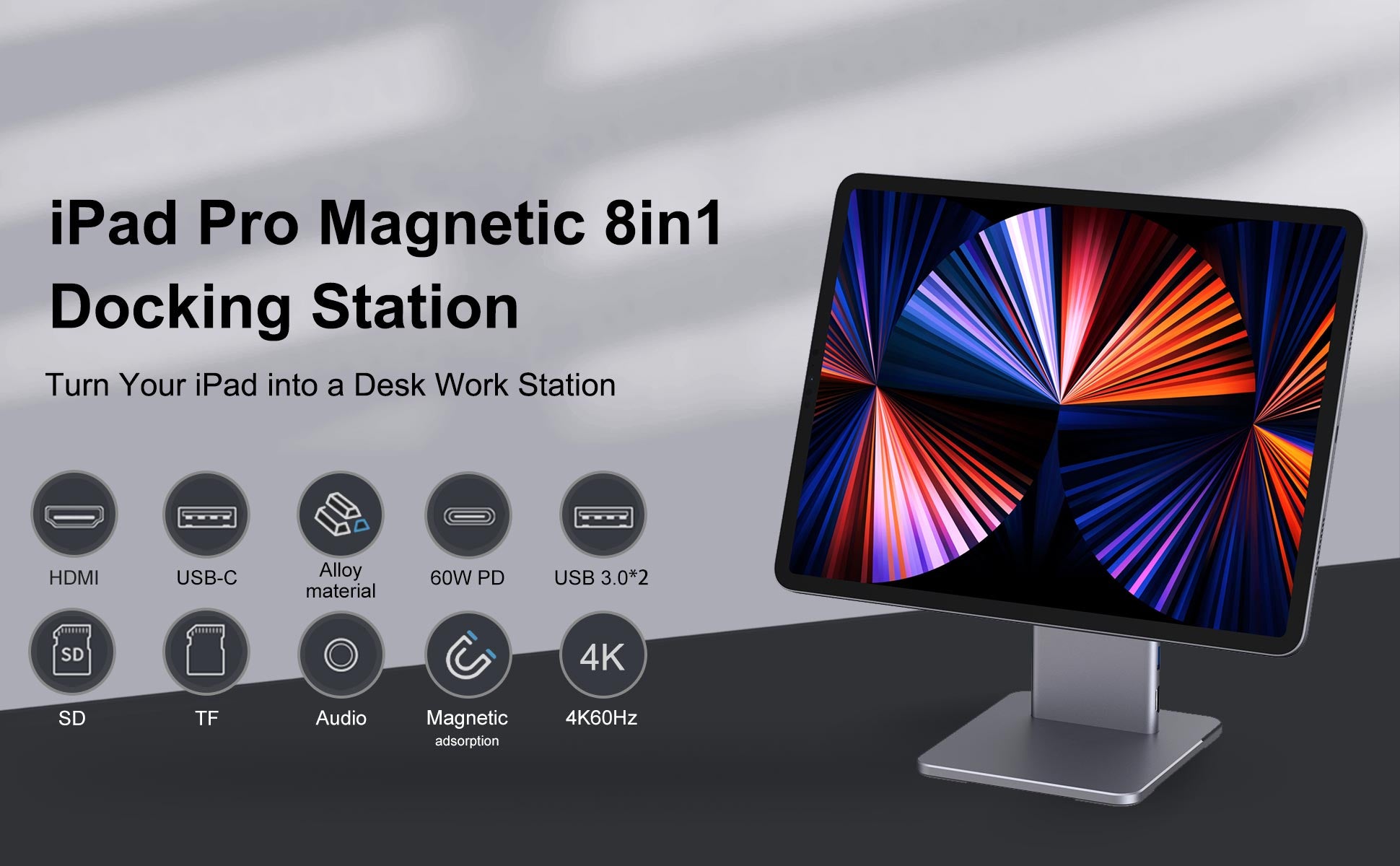 Which of the above two powerful iPad magnetic accessories do you like better?
Apple is a very creative company!
Let's look forward to its next innovation!