Longsea Magfit iPad & MacBook 10 IN 1 Magnetic Docking Station
Powerful USB C HUB Stand for iPad Pro/iPad Air 5&4(The latest 2022 iPad Pro also supports)
All-in-One for Your Work/Life Needs
Get the Most out of Your iPad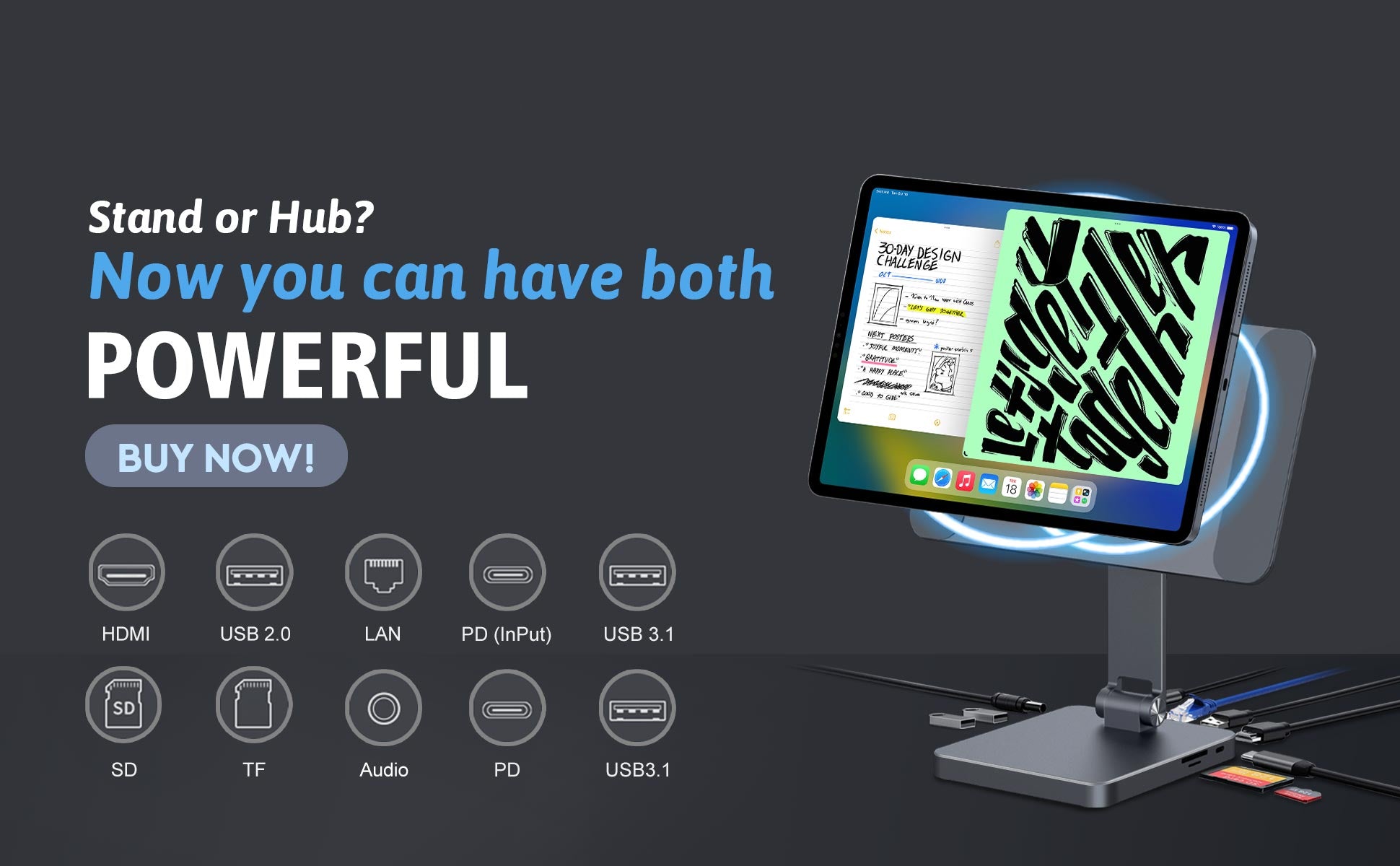 Powerful 10in1 USB Stand  
HDMI 4K@60Hz | PD100W | USB3.1*2 (10Gpbs Transfer) | USB2.0 |
SD Card | TF Card | 3.5mm Audio Jack | RJ45 Network interface |USB C Output
Suitable For All USB Devices & Powerful Enough to Meet Your Needs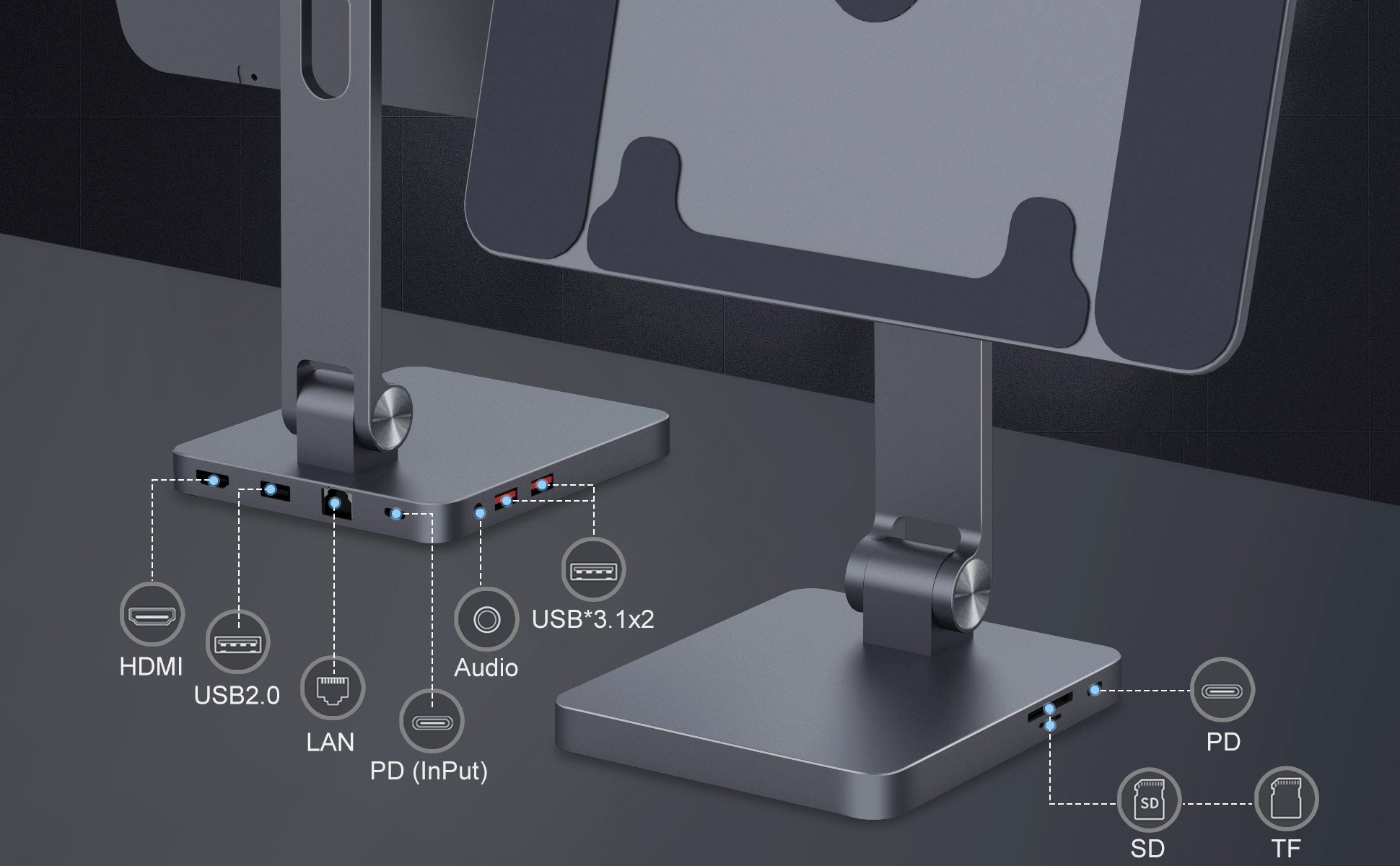 Upgraded Design, Innovation Only at Longsea Magfit
Longsea Magfit pioneered a unique design for a magnetic dock with a removable bracket to allow more devices to be used
Multi-use support for even more devices with the choice of the 12.9" iPad Pro Plus Universal
Upgrades for other models are on the way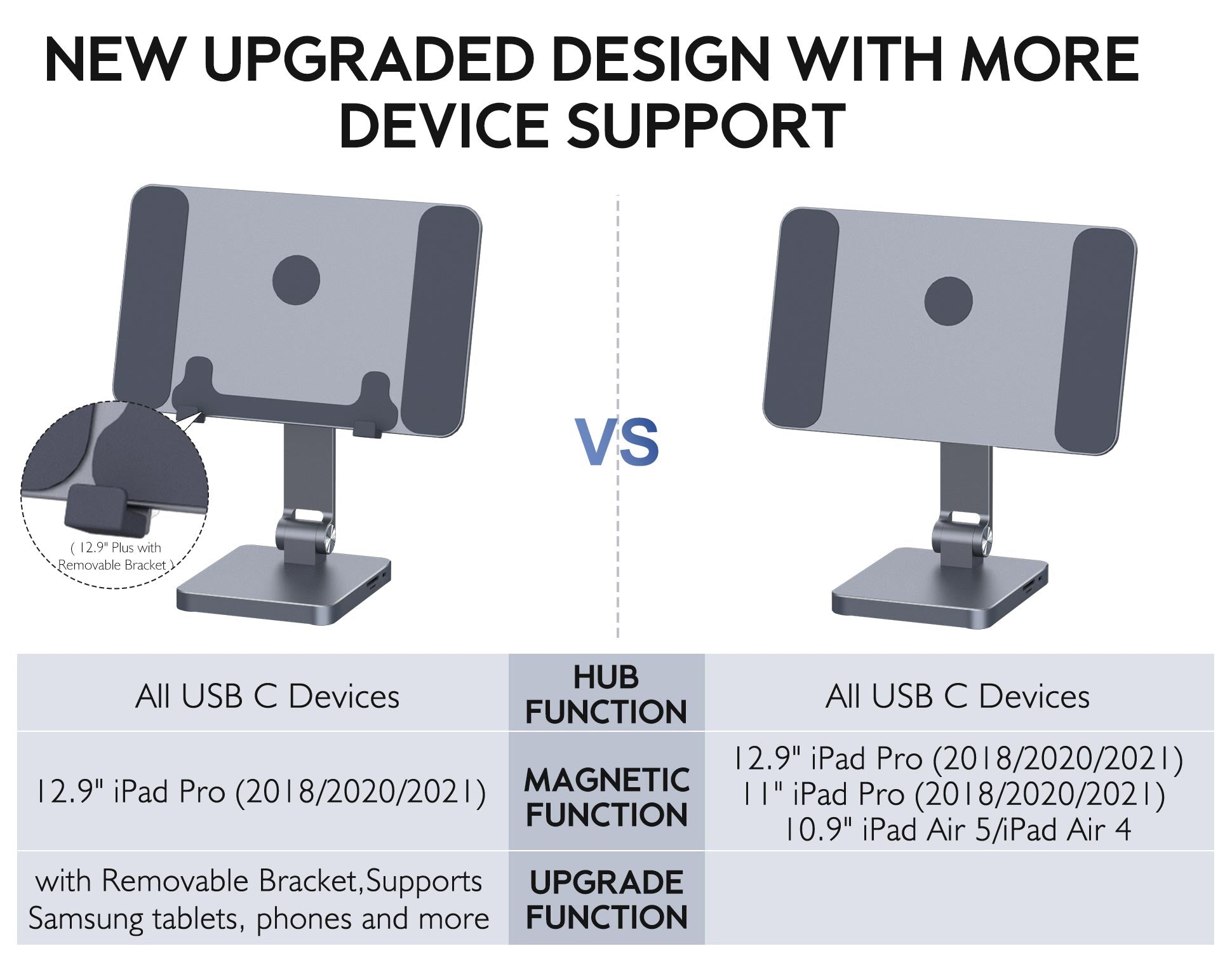 Perfect for Expanding Screen Stand & Universal Control
The iPad is the perfect expansion screen option
Longsea Magfit Dock gets your iPad on its feet and you'll find it the most ingenious combination when you use the "Universal Control" and "Sidecar"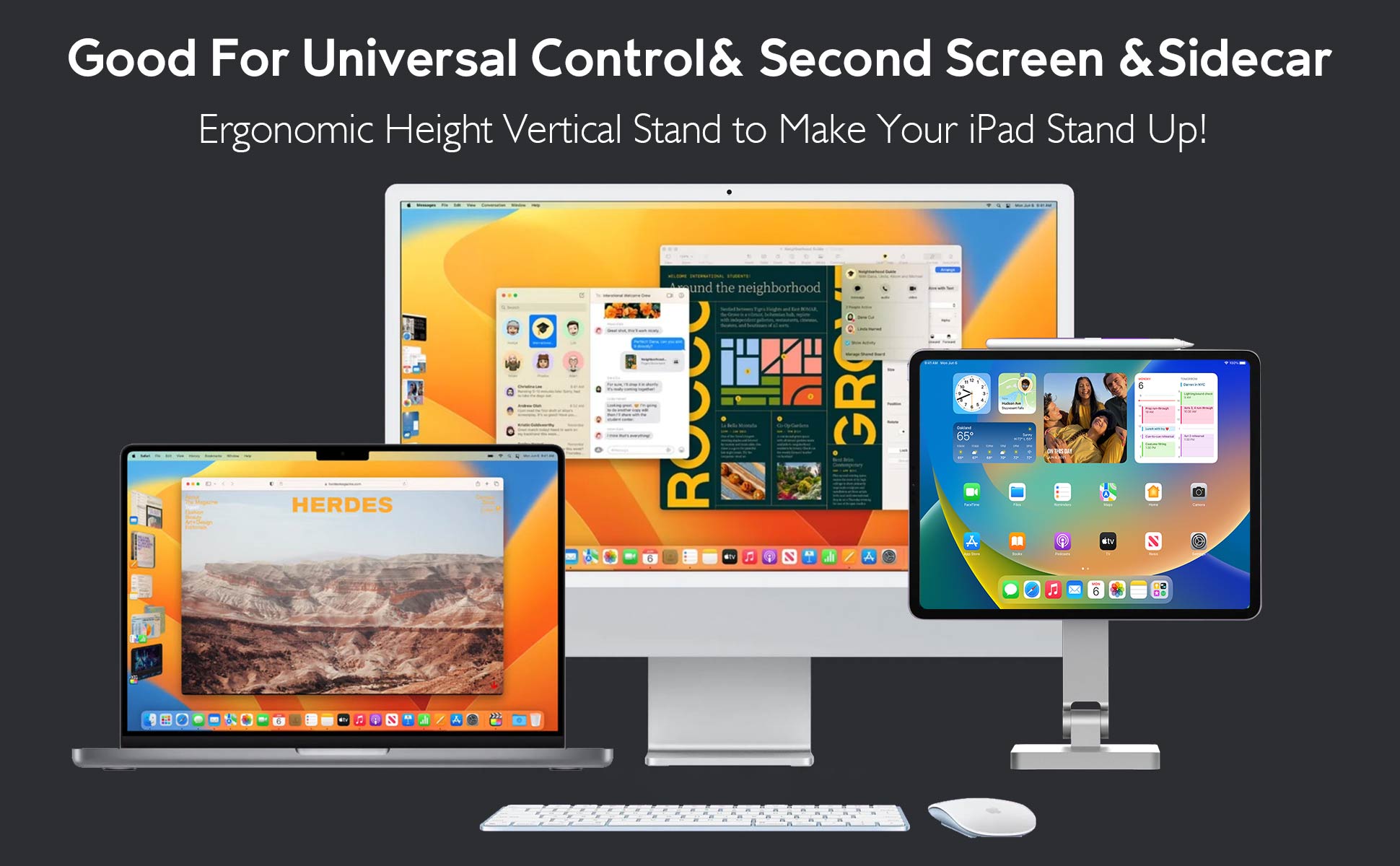 Get the Most Out of Your iPad 
Add a keyboard and mouse to turn it into a mini iMac in a flash
Great for editing videos/photos on your iPad
Longsea Magfit Dock quickly turns your iPad into a small workstation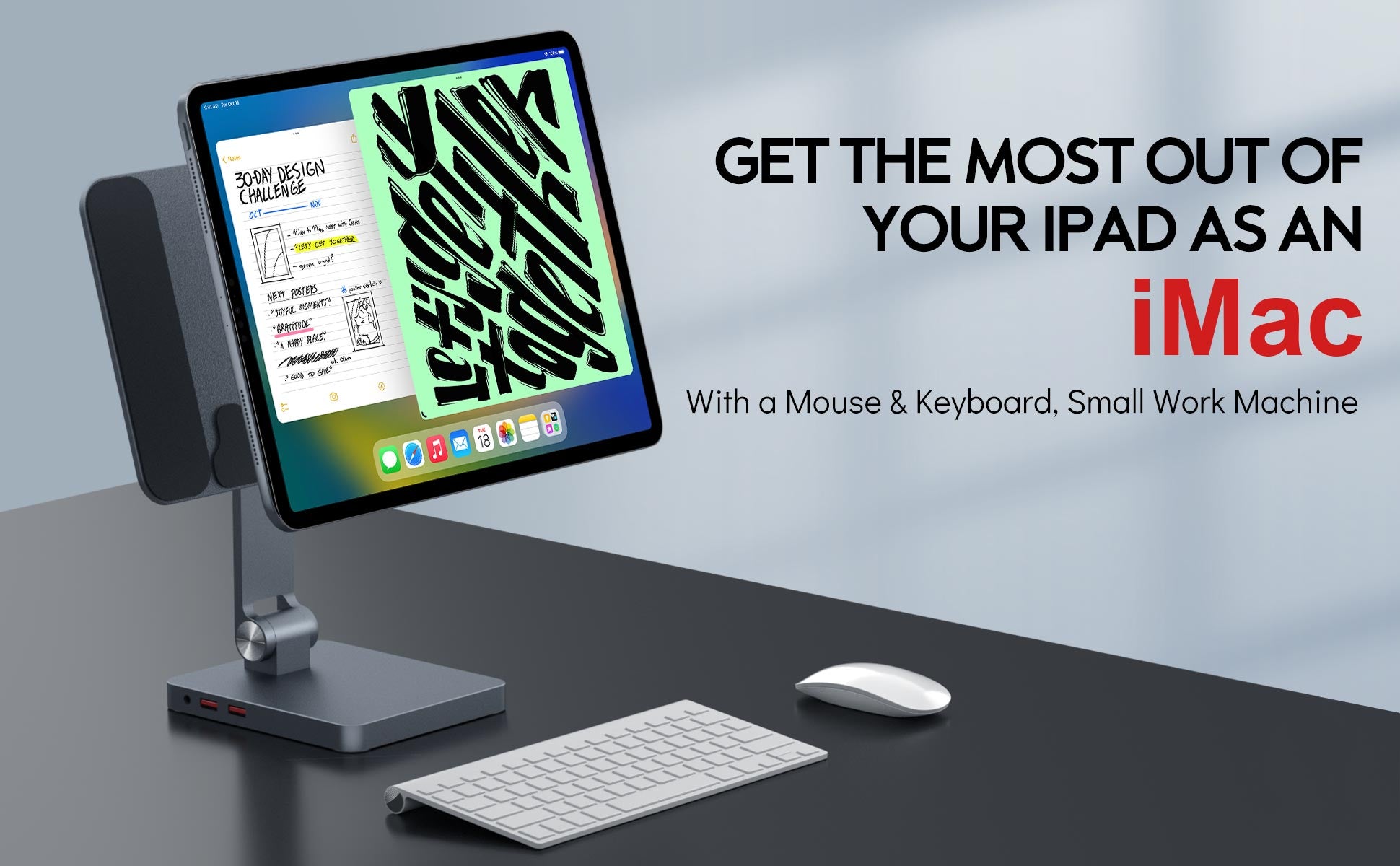 Powerful Docking Station To Help Your Work Better

Longsea Magfit dock's powerful features make it easy to do video editing, photo manipulation, and more
With 3.5mm headphones, you can listen to music in noisy places
SD/TF card port for quick access to large amounts of files
Network interface for fast and stable internet access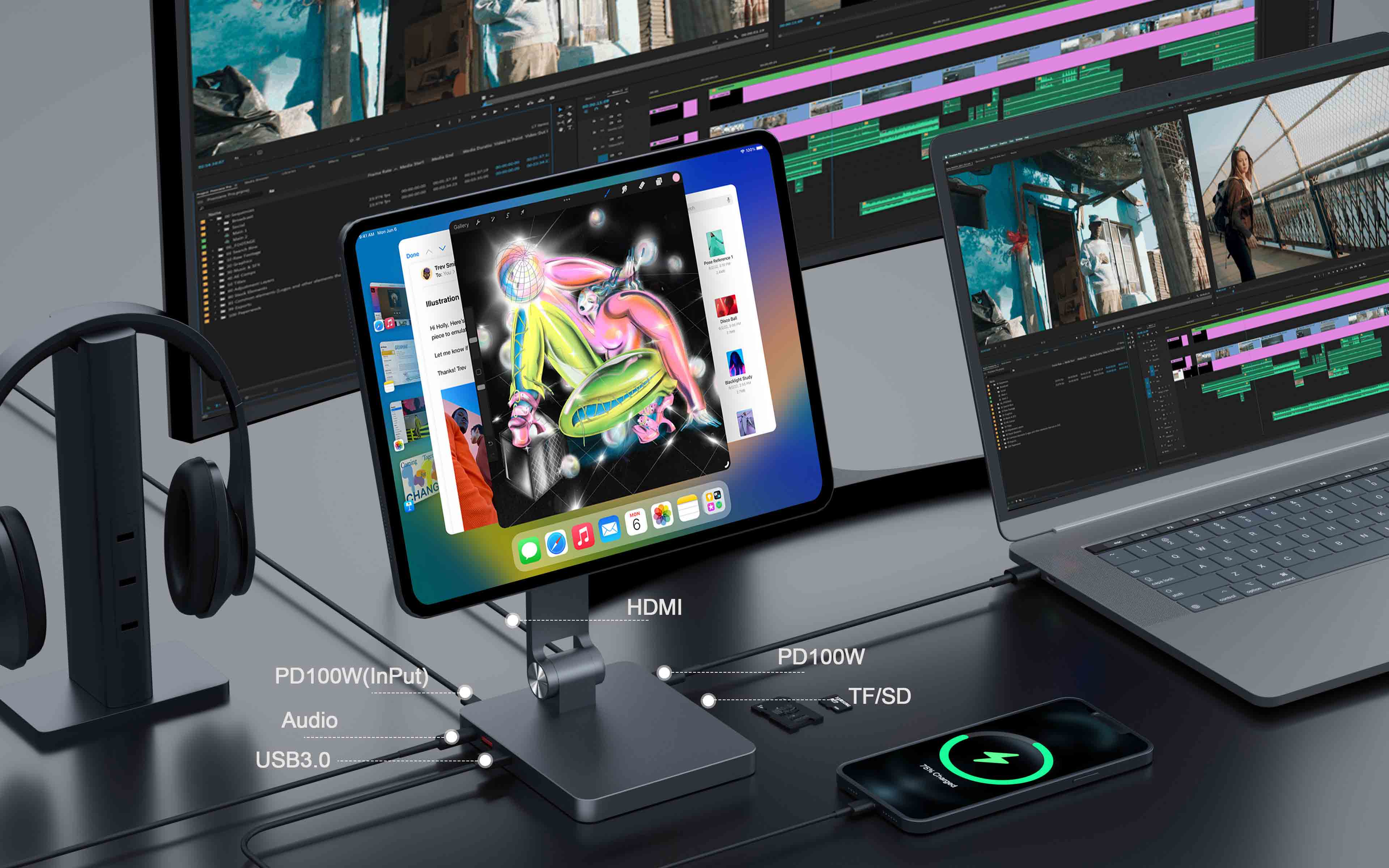 Enjoy HD Video Anywhere, Anytime

Longsea Magfit offers 4K@60Hz, designed to give you excellent visual enjoyment.
Just connect Longsea Magfit Magnetic iPad Pro Stand & Hub to external monitors by HDMI cable,
Get 4k@60Hz display expansion and enjoy content in a bigger and better way.
Please note that HDMI is only compatible with iPad Pro 2018/2020/2021/2022/Air 5/Air 4 & USB c devices (For example, MacBook, MacBook Pro, etc.) Other models of iPad are not supported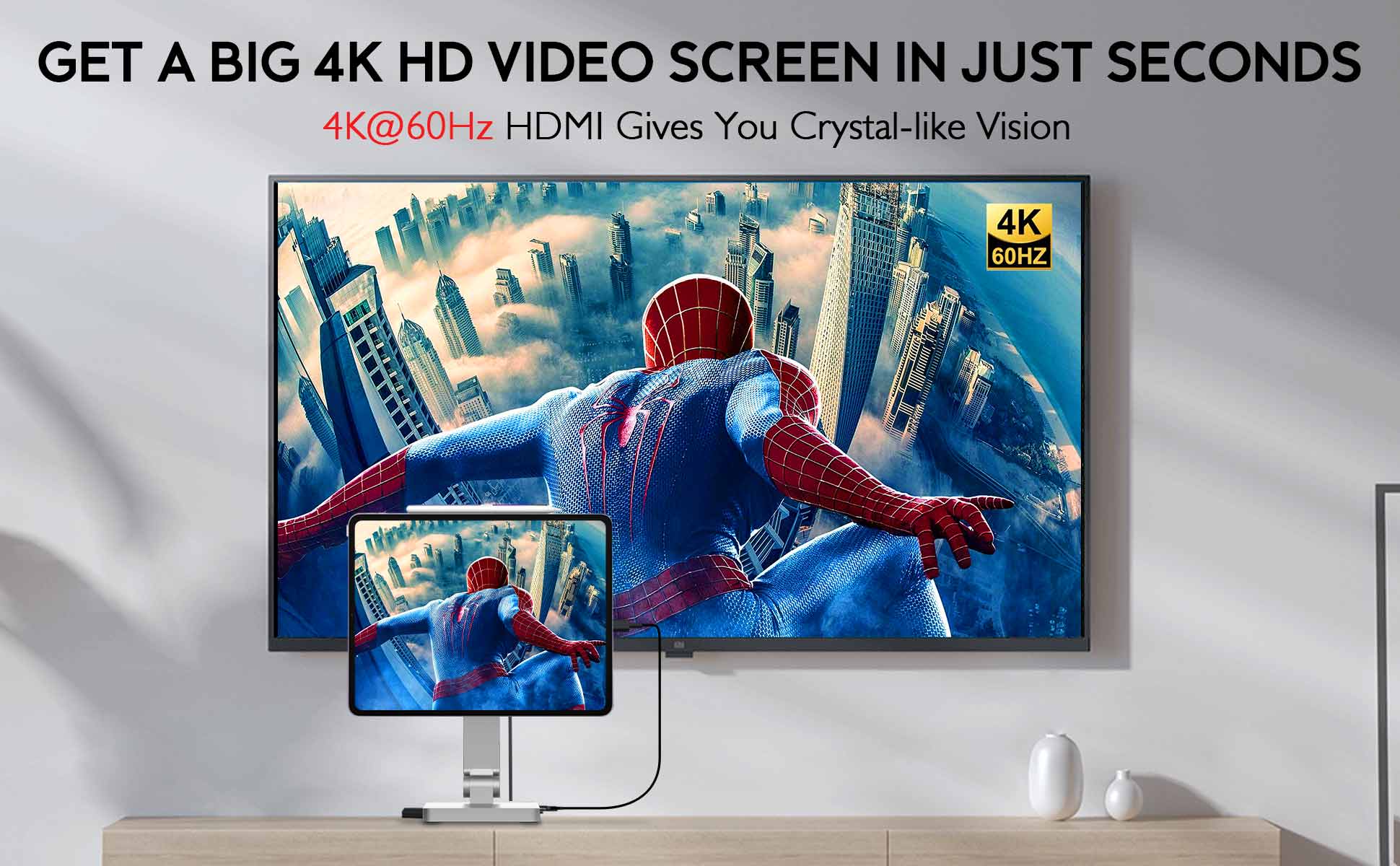 Up to PD100W Charging, Saving You Time

Charging your iPad Pro directly (free gift: cable)
Supports up to 100W input
Get unparalleled charging enjoyment
10Gbps data transfer rate designed to avoid data transfer delays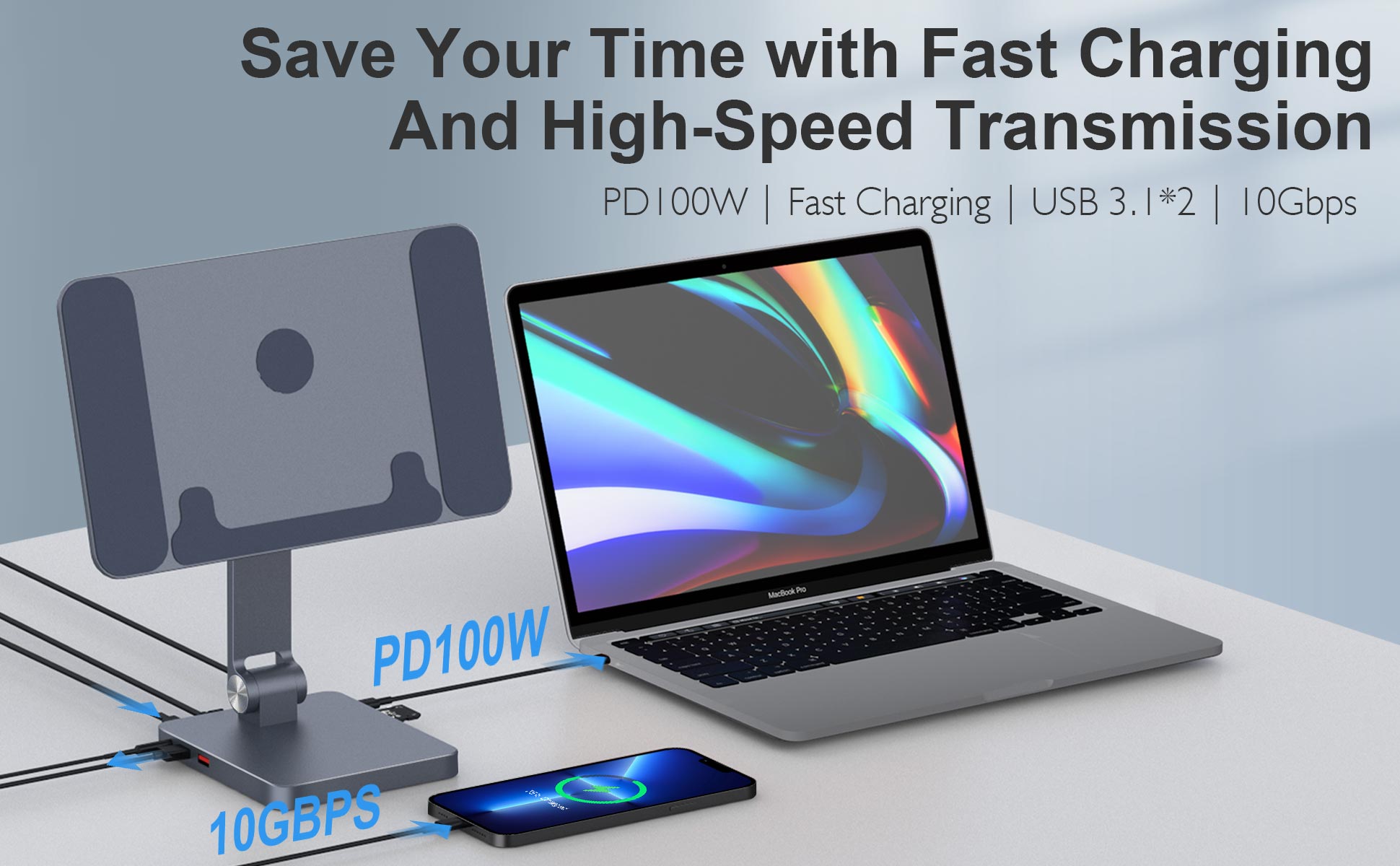 Ergonomic Height and Preferential Writing Angle, You Can Have Both
The two pivots allow you to write and draw at a comfortable angle while enjoying the ergonomic height. Longsea Magfit is the world's first magnetic dock stand with a foldable design.





Switch Freely Between Horizontal and Vertical Screens
360° free rotation, choose the angle you want, 
You will find it very convenient when using video calls, Zoom, TikTok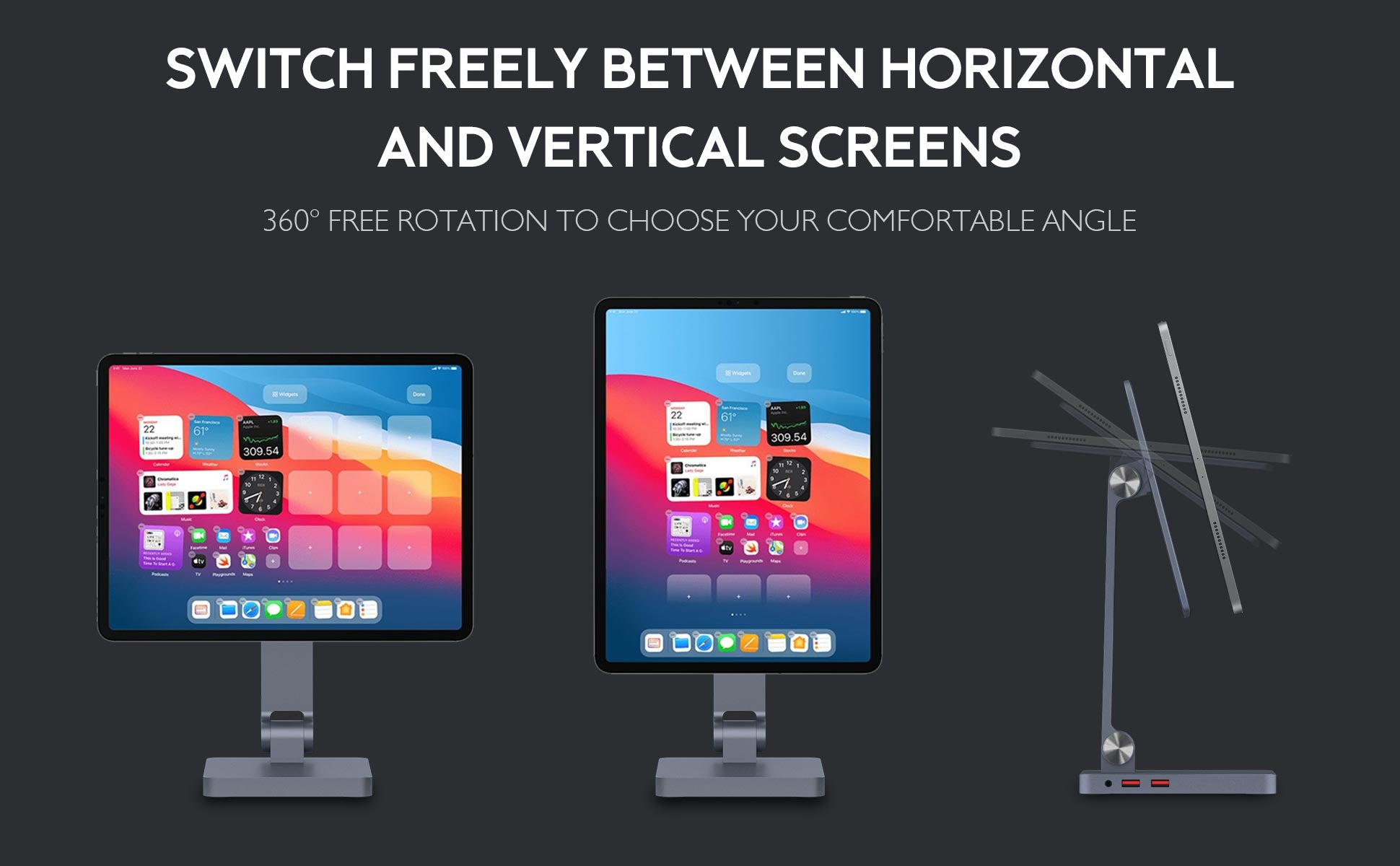 Powerful Magnetic, Click to Suck Your iPad
Equipped with enough magnets,
powerful enough to hold your iPad perfectly.
No need for additional magnet attractors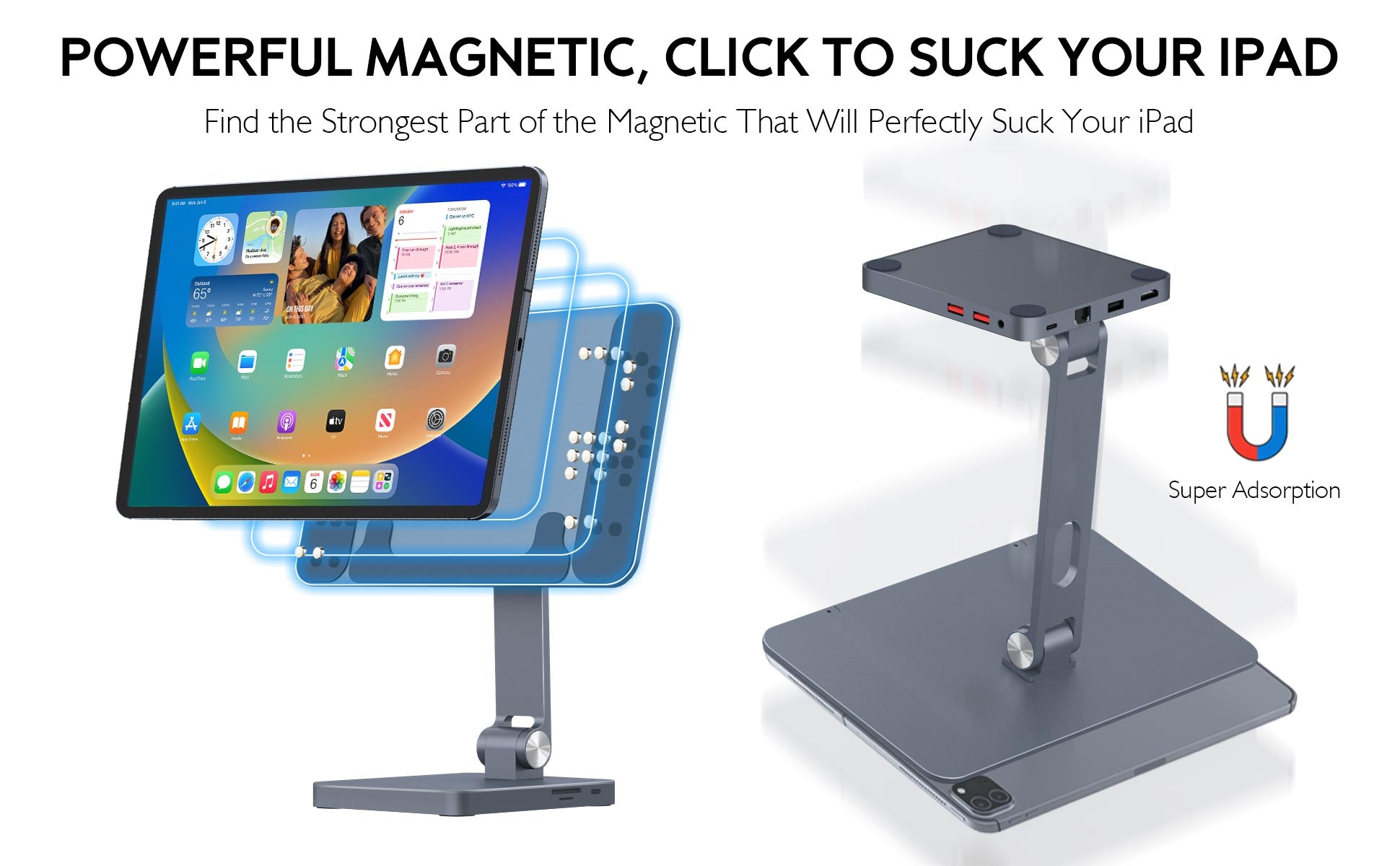 Foldable and Easy to Carry
Longsea Magfit is the first brand to launch a foldable magnetic Dock Stand Longsea Magfit Dock isn't just for your desk, you can take it wherever you want!
  Longsea Magfit Dock Show


Longsea Magfit &  Youtuber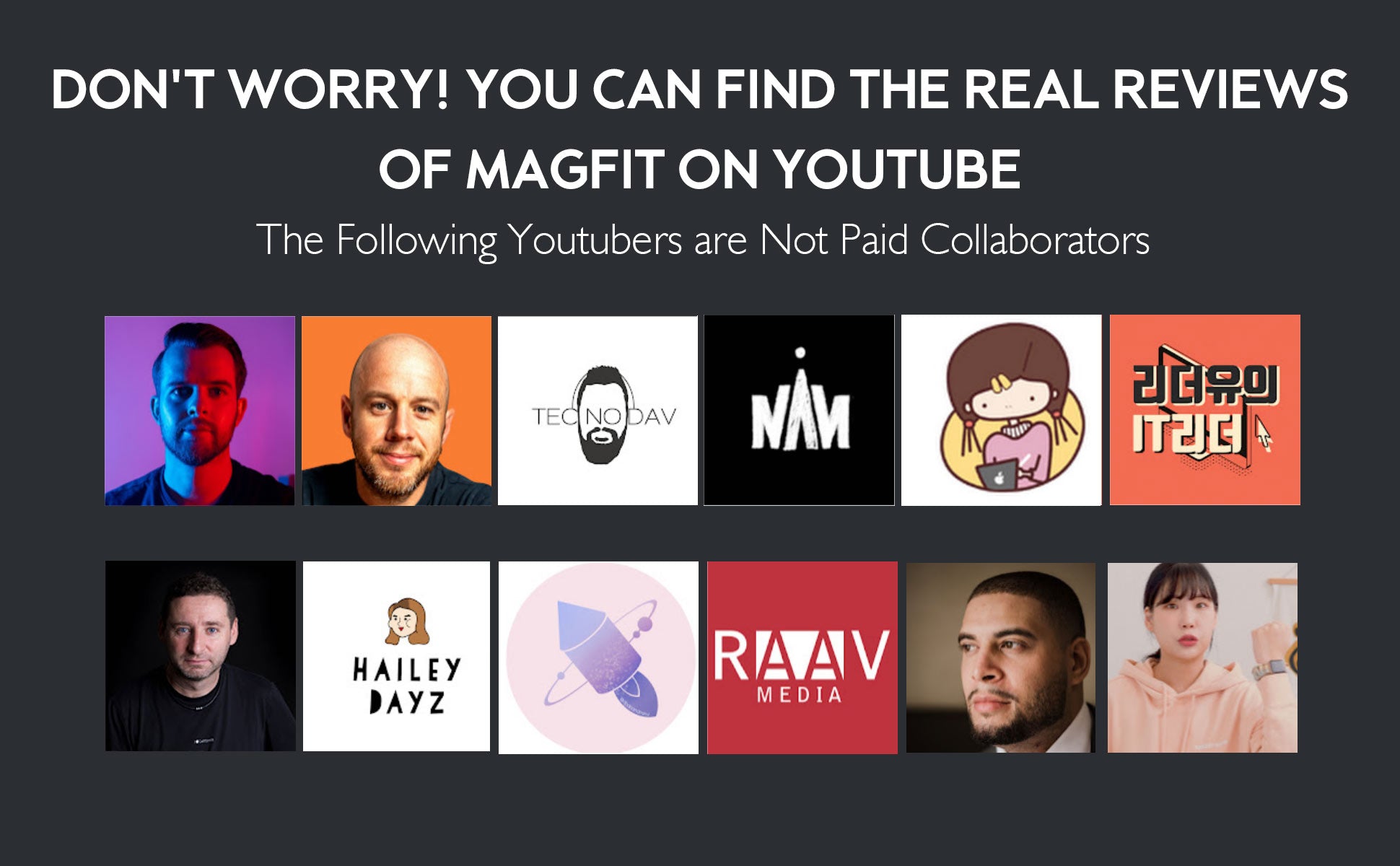 COMPATIBLE WITH:
Hub function compatible:
MacBook Pro, iPad Pro of the following models, MacBook Air M1, Mac mini, Windows OS 7/8/10 (X86/X64), Mac OS 10.2+, Chrome OS, Linux, and more.
Magnetic Stand function compatible:
iPad Pro 12.9":  2022 M2(Gen 6), 2021 (Gen 5), 2020 (Gen 4), 2018 (Gen 3)
iPad Pro 11":2022 M2(Gen 4), 2021 (Gen 3), 2020 (Gen 2), 2018 (Gen 1)
iPad Air 10.9":  Air 5th 2022 M1 (5th Gen), Air 4th 2020 (4th Gen)

Check which iPad Pro you have!
Go to Settings App > General > About > Model Name.
NOTE:
1. Please confirm your iPad Pro model first to choose the corresponding product.

2. When using the magnetic bracket to fix your iPad, please carefully align the magnet position, and then let it go after it is firmly attached to prevent the iPad from falling.

3. If your iPad cannot be attached, please rotate the magnetic panel 180° and try again.

4. The laptop needs to have a USB C port to use.

5. If HDMI output wants to achieve a 4K 60Hz effect, it needs the support of receiving device.

6. You can use the official iPad Pro charger and cable as the hub power supply plug
7. The plug is recommended to be more than 45W
8. Please note that due to light and screen, there will be color differences.
Incredibly useful
This has enabled me to rely on my iPad Pro to be my main computer. With external display and multiple ports for flash drives and sd cards it gives me everything I need.
There was some confusion about getting it connected at first because it requires their provided usb c cord to work.
Excellent, almost perfect
this is well made, good looking product. The weight supports my 12.9" iPad in various angles and position without any concerns. The iPad can now be in an upright vertical and portrait orientation. I can also bend it forward to have the iPad in a drawing position, low at the desk at an angle.
The hinges are a bit stiff and can't be adjusted - which makes adjusting position a bit of a pain. Also, I which it would have one more USB-C port.
The docking station alone is not enough
While it is a good tool, useful and reliable, there is one caveat: after you completed the purchase of this device, you need to make an additional purchase, of a power plug. Connecting this device to your laptop will not produce enough power to feed the iPad and everything else you may attach to the device, since the product is supported by PD100W charging. Hence, you will need to buy at least 65W or more plug to make good use of the docking station - which means an extra of about £40.
My iPad Pro is now a complete workstation!
This stand/hub is excellent. Since it's magnetic, attaching and removing my iPad is simple enough. I am connected to a 27" display when I have the iPad on the Magfit, along with a mouse and keyboard. With iPadOS 16 and Stage Manager, I frequently forget that I'm not working from my Mac. I liked it so much I bought another one for my office (but without the hub because I already have one there).
Excellent Product
Exceeded my expectations,I searched high and low that serves as stand and with docking station that has 1GBPS ethernet port.
Build and finish is high quality and excellent customer support.