2022 Best iPad Accessories
In 2022, more and more iPad accessories are being updated
How should you choose among the dazzling accessories?
Here we will introduce you the iPad accessories from Magfit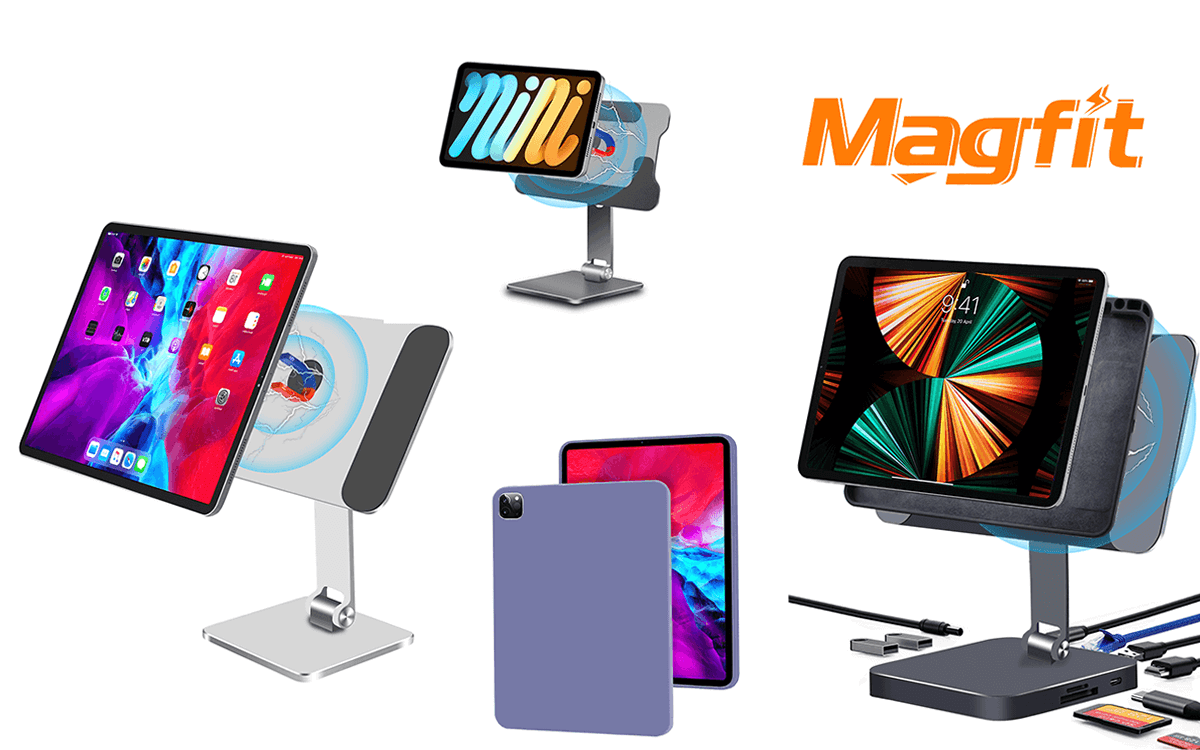 1.Magfit iPad Magnetic Stand
Did you know that there are magnets on the back of some iPads?
I believe that many people do not know this
It is this unique design that gives birth to the very technological magnetic stand.
The Magfit iPad magnetic stand relies on the magnets on the back of the iPad to create a stand that just clicks on the iPad.
No need for magnets or clips
Simply place the iPad close to the stand's panel and it will attach
360 ° rotation, support horizontal and vertical direction. And the biggest feature is that it can be folded. This is not possible with other magnetic stands
This allows the Magfit iPad magnetic stand to have a comfortable writing angle. And easy to carry.
(Note: You need to choose the correct model)
iPad Pro & Air 4 Magnetic Stand
From $74.99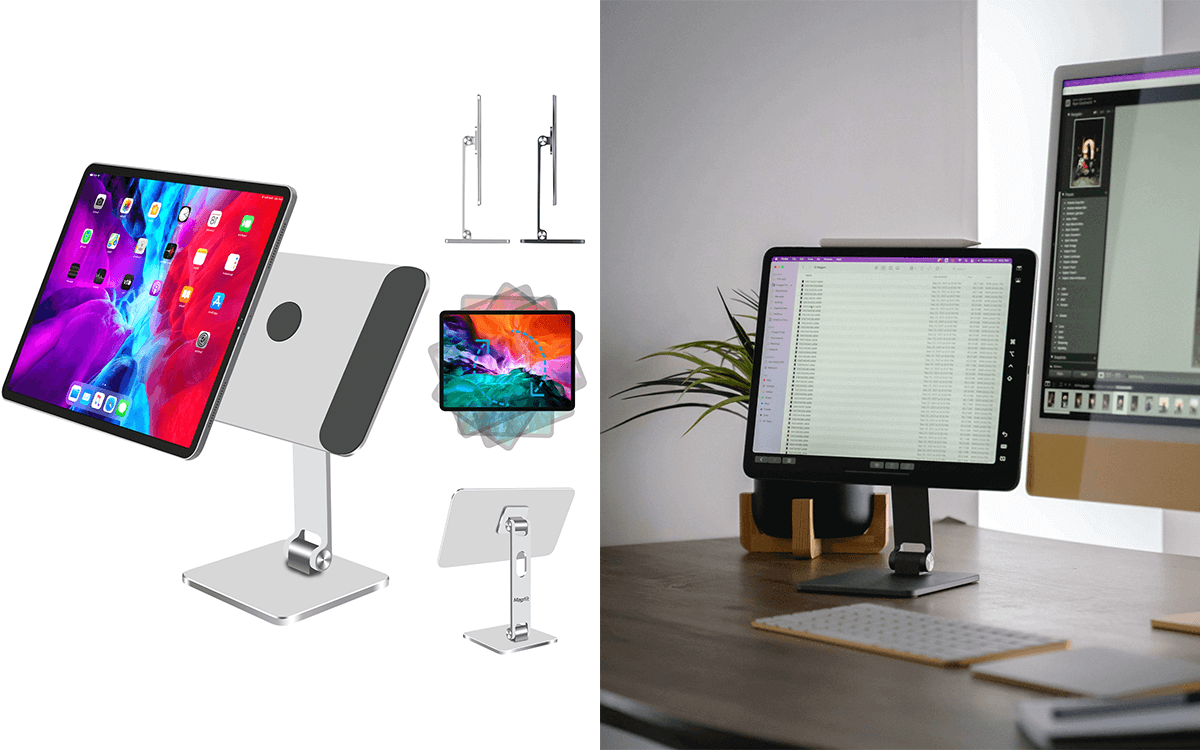 iPad Mini 6 magnetic stand
From $86.0
2.Magfit iPad Magnetic Dcoking Station
From $189.9
This product is the upgraded version of the magnetic stand.
It is the perfect combination of 10in1 docking station and ergonomic height stand.
The highly configurable interface easily meets your daily needs.
It is a good partner for people who edit video and draw!
This product is a Magfit exclusive patented product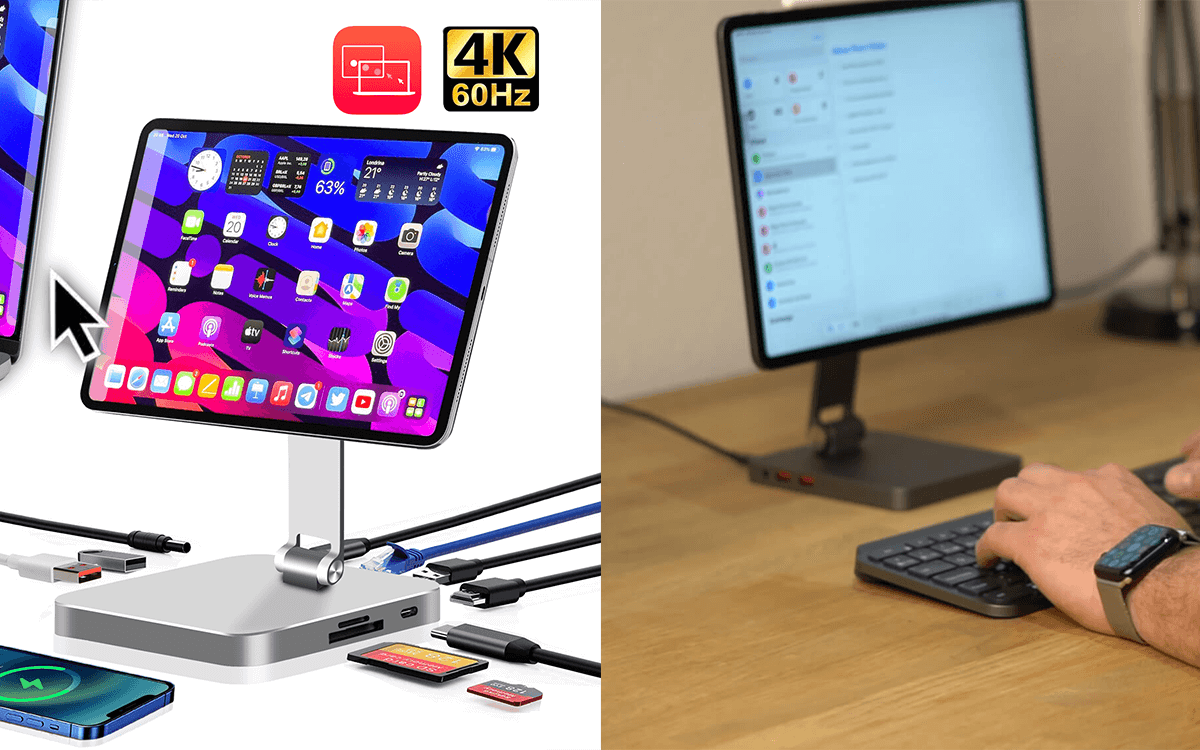 3.Magfit iPad Liquid Silicone Magnetic Case
From $49.9
Some iPads don't have magnets on the back, so you can't use the magnetic stand.
However, Magfit has designed an exclusive liquid silicone case that allows these iPads to be equipped with the cool Magfit magnetic stand.
The material is liquid silicone with a baby-like feel. With the addition of the magnetic sheet, you can protect your iPad and enjoy the technology of magnetic suction at the same time.