Longsea Magfit G4 Wireless Charger For iPhone 14/13/12 with Retro iMAC G4 Style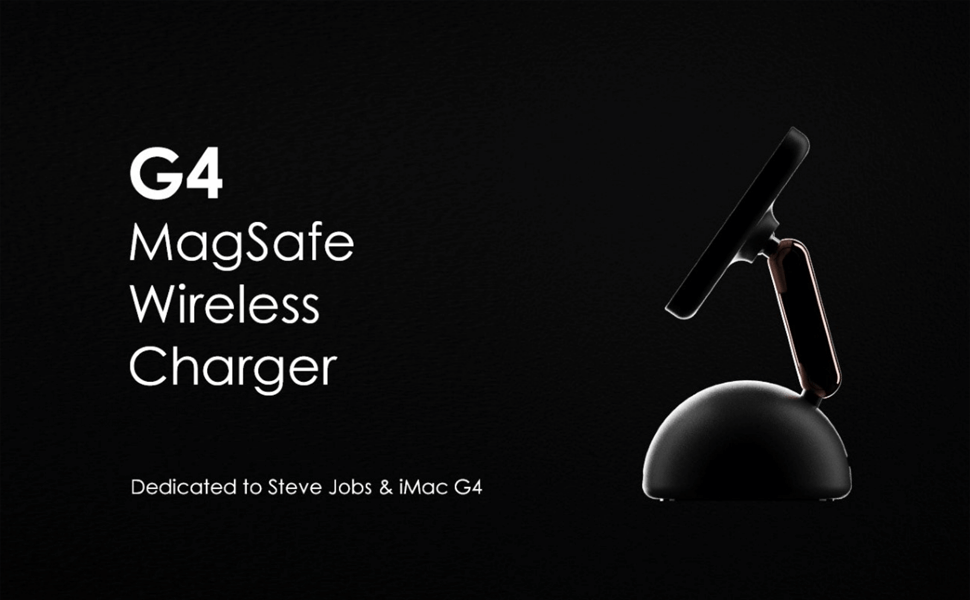 Turn Your iPhone Into a Mini iMac G4 Computer!
A Tribute To Steve Jobs' Wireless Charger!
iMac G4 style, more stylish!
A tribute to the first generation iMac G4, not to be missed by Apple fans!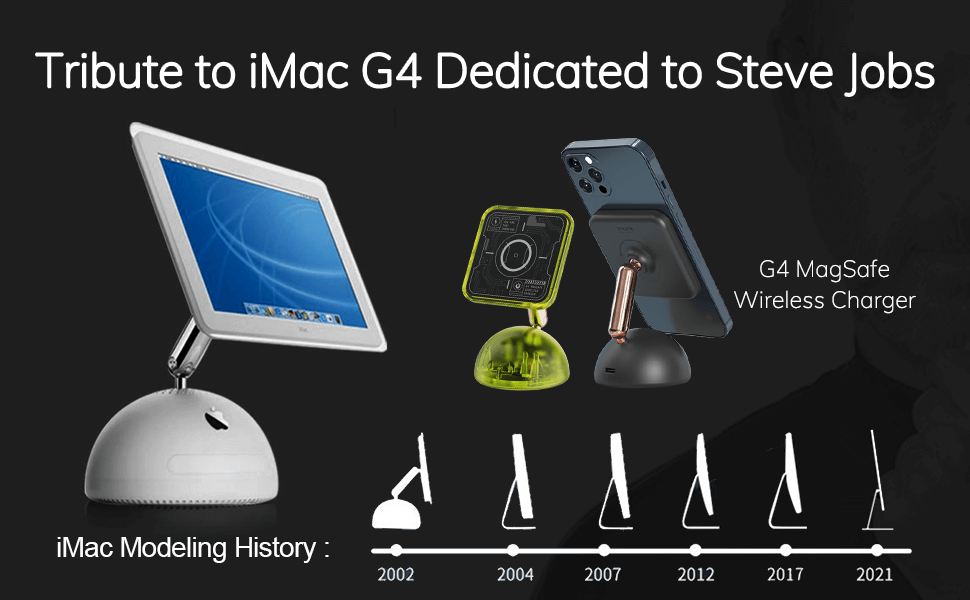 Magnetic "click" instantly sucked in
Powerful magnetic force, can suck your iPhone at once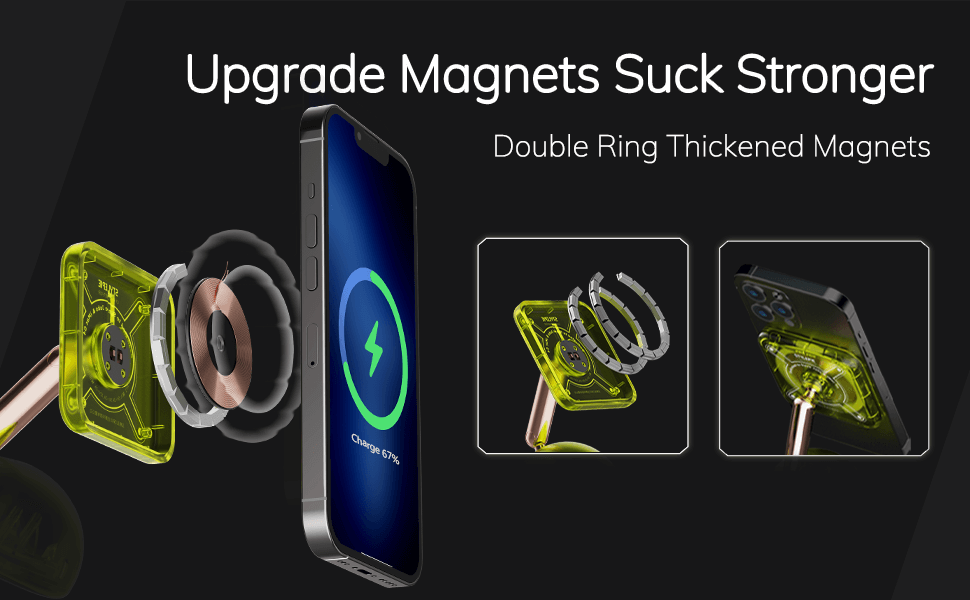 Supports up to 15W wireless charging
Provides up to 15W wireless charging, saving more time than regular chargers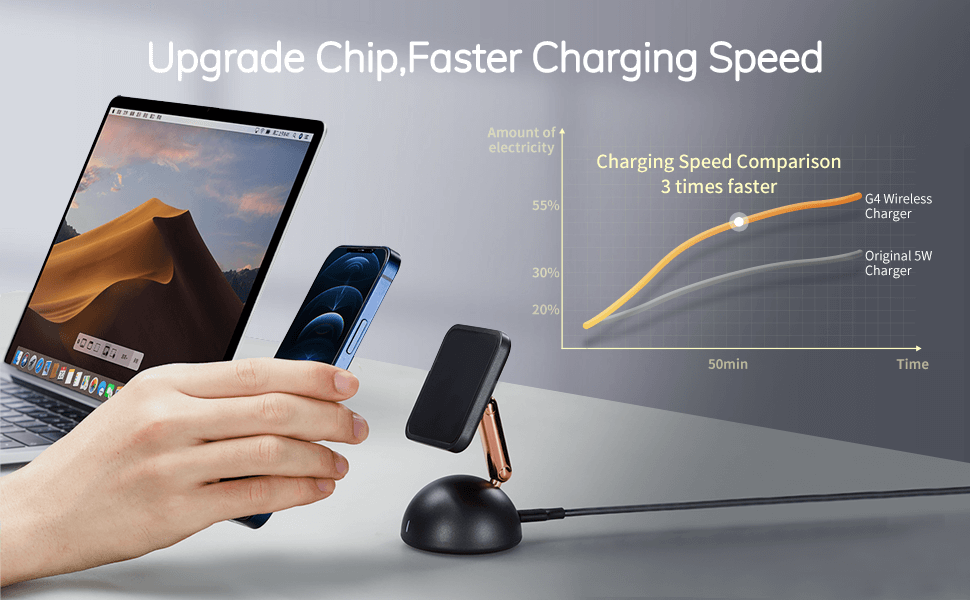 Efficient heat dissipation
Separate "coil and chip" design to reduce heat build-up and provide charging efficiency
Let you play with the phone no longer feel "hot hands"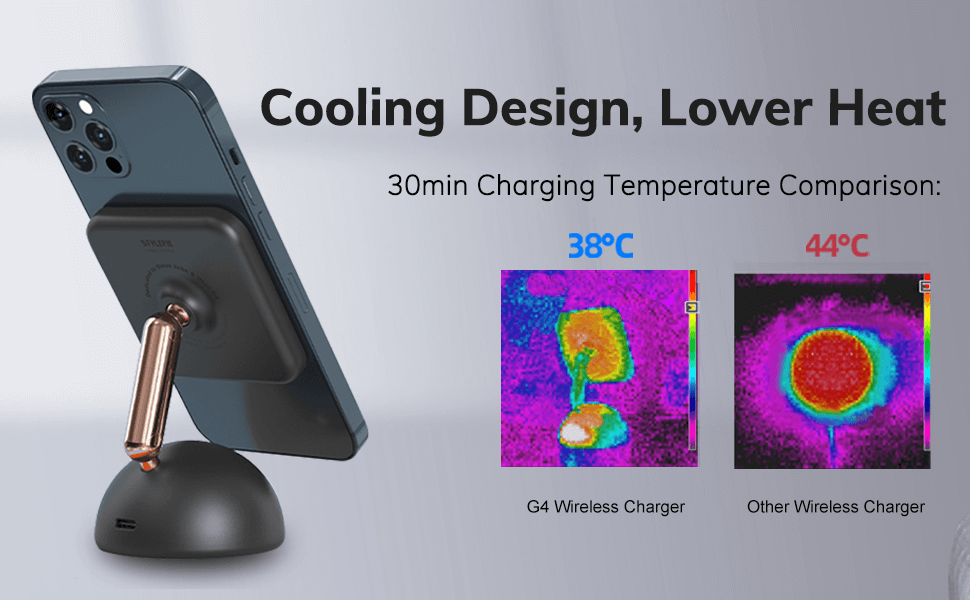 Support horizontal and vertical screen
You can still watch Youtube videos while charging
Free to choose the direction, more convenient for you to use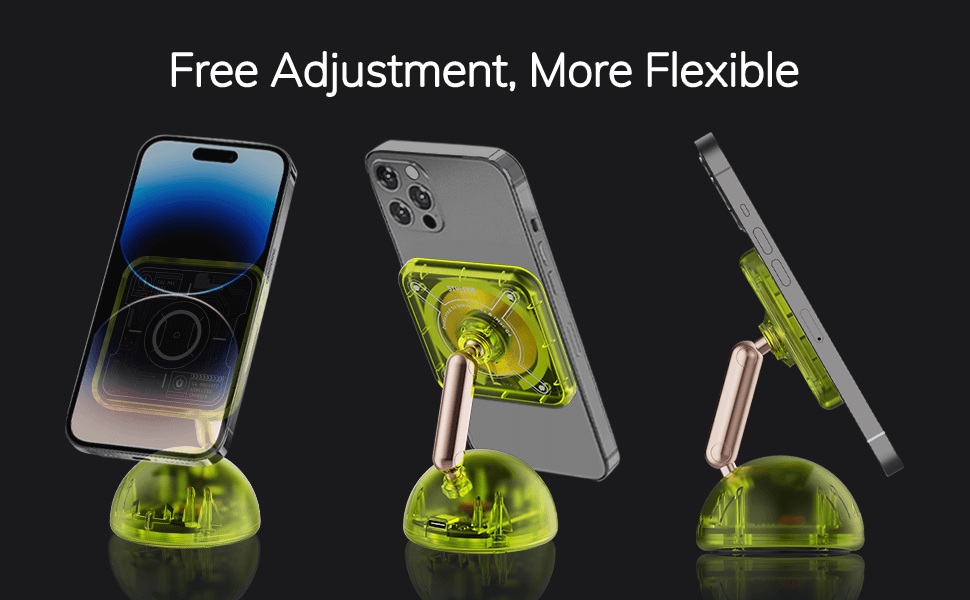 Which one do you prefer?
New design to create a different style of charger
Do you prefer the classic dark sky gray or the transparent punk style?
Let us know the answer!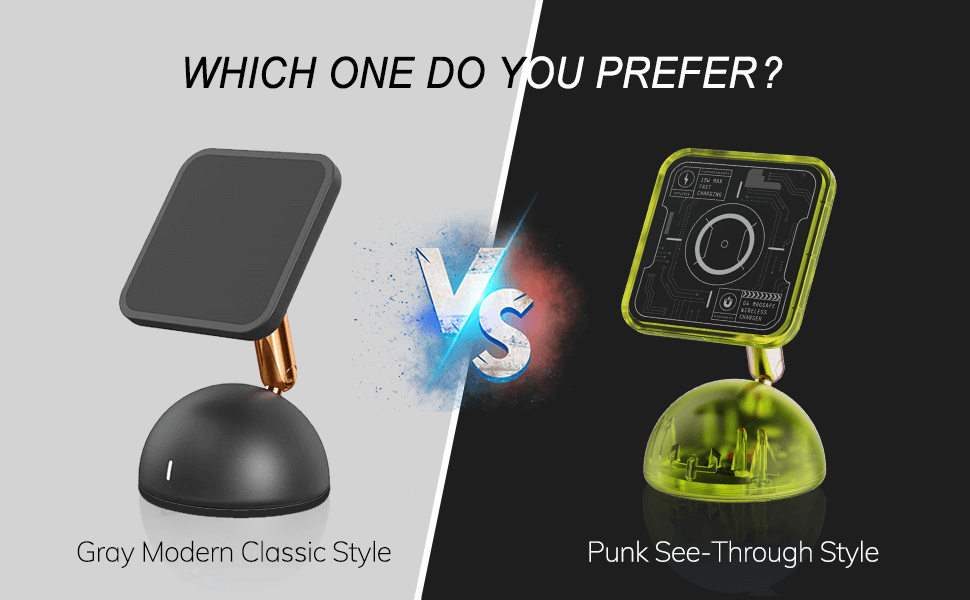 I wish it came in white.
I wish this product came in a white and silver variant. I also wish it didn't come with an ugly 3D gold chrome logo on it not shown on this page that I had to pick off with my fingernails.
With that said, it's adorable, and quite nicely designed. This form factor actually makes for a really convenient charging solution, and the square shape actually makes alignment easier than other MagSafe chargers. It even tilts a bit. Nano adhesive is the right choice for something like this, since you may move it later on.
G4 Mag Safe
Nice addition to my desk. Must have if your an Apple fan. MagSafe charging and fast. iPhone13P with a case works as expected.
I do recommend.