65W GaN Charger with 3 Ports
Powerful 65W GaN Charger
With an advanced GaN chip, compact and foldable design, 2 USB C ports and 1 USB A port, it can charge up to three devices simultaneously and fully charge your 13-inch MacBook Pro in 2 hours.
Bringing you a charging experience like never before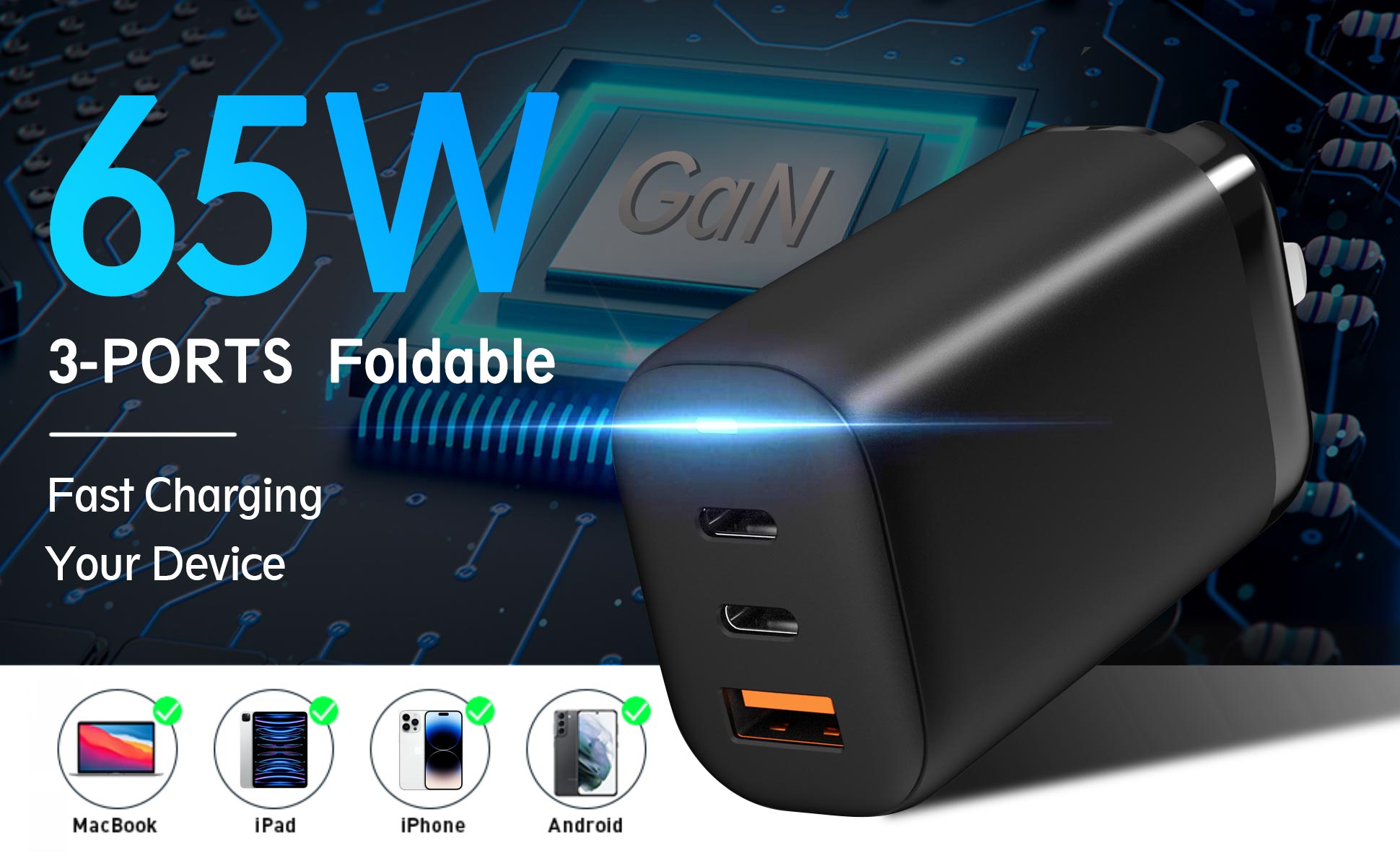 Enjoy Better GaN Technology
The latest GAN chip technology not only reduces the size and weight of the charger, but also generates less heat, effectively reducing power consumption and greatly improving charging efficiency, making charging safer and more convenient.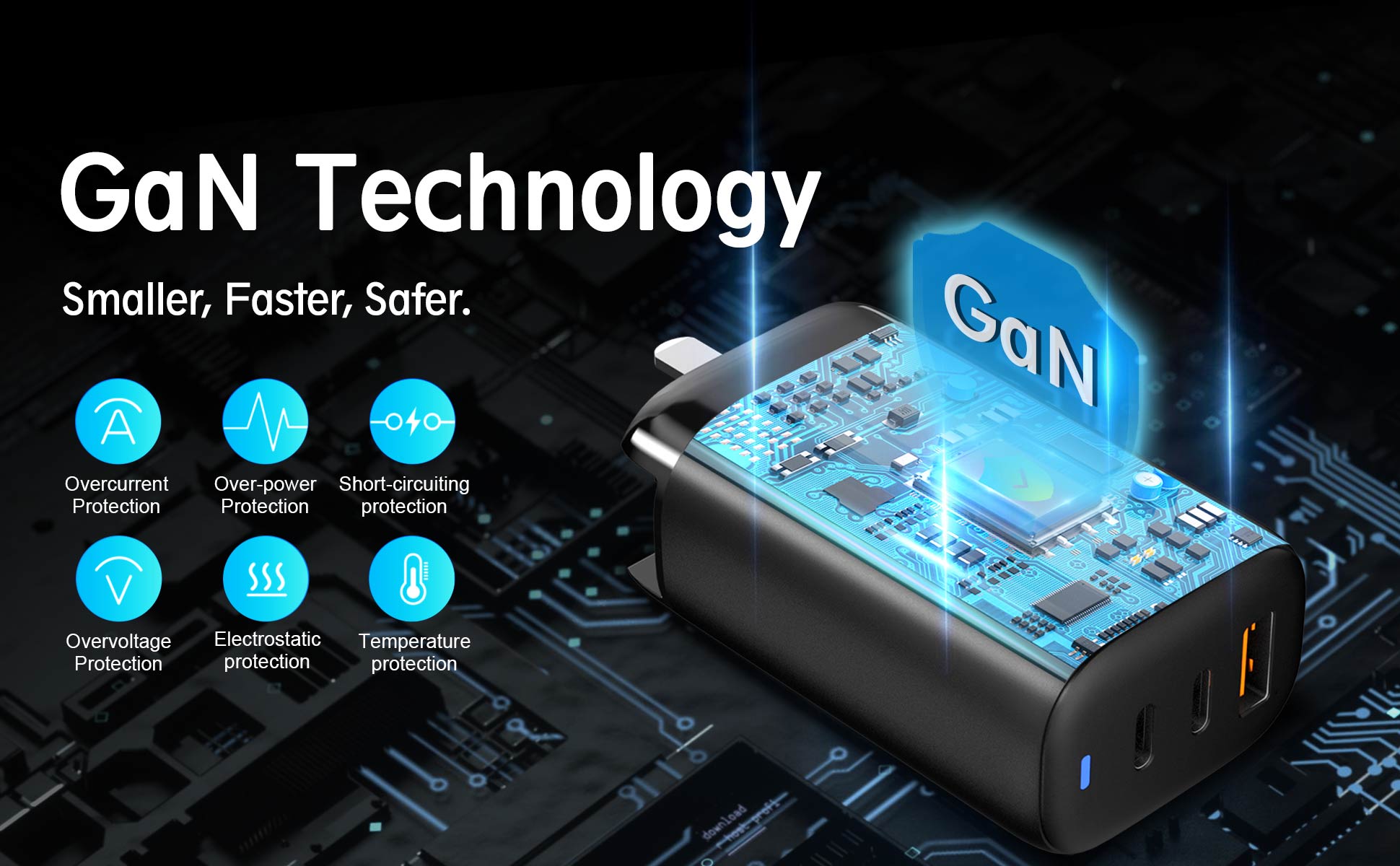 One For All
Say goodbye to bulky old plugs and quickly replace them with the Magfire 65W GaN Charger.
With one charger, you can quickly charge iPhones, Airpods, USB-C laptops and other USBC and USB A devices.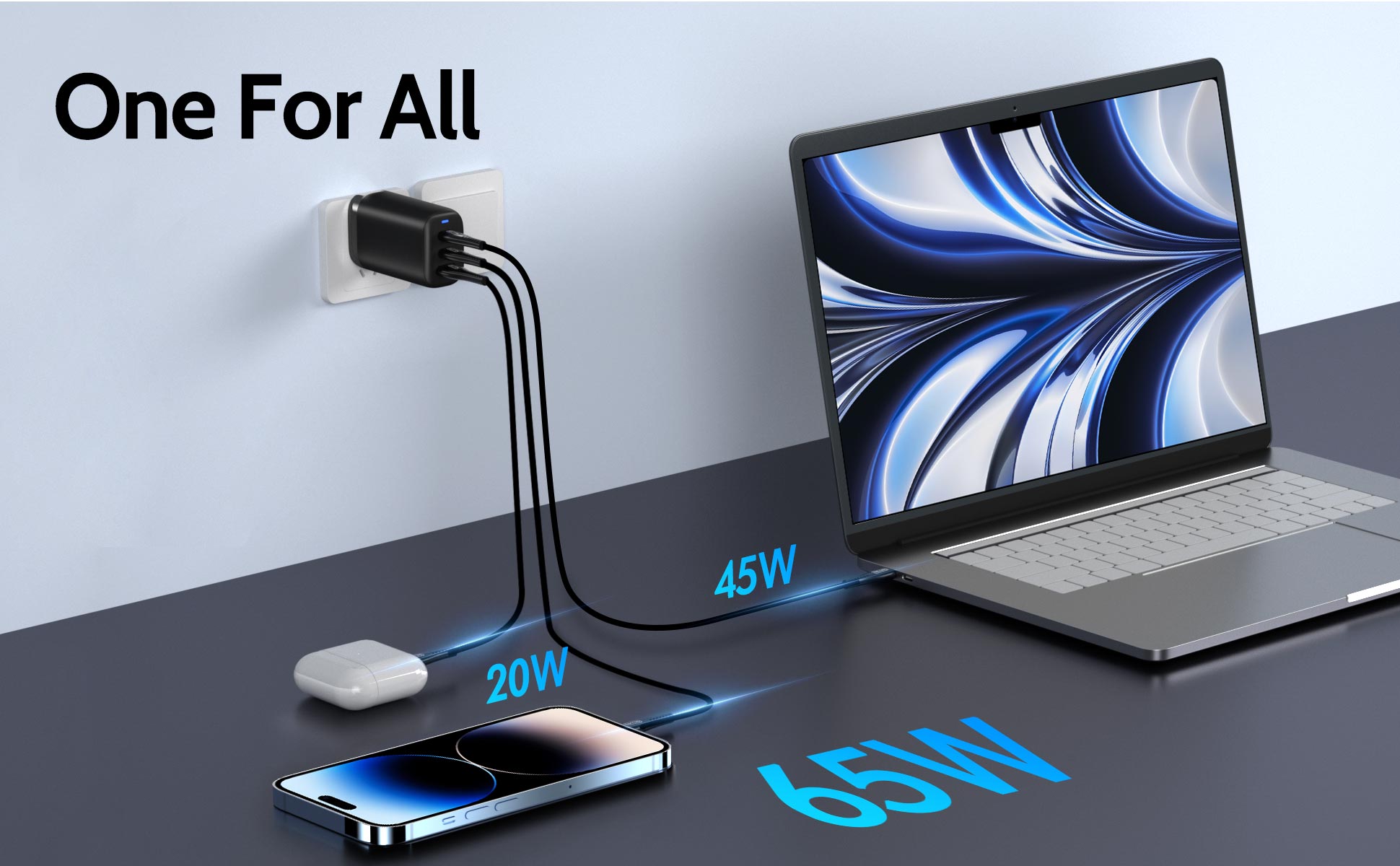 Multi-Device Support
The Magfire 65W GaN Charger features 2 USB C ports and 1 USB A port,
Perfect for supporting multiple devices in your home: MacBook Pro 16, MacBook Air M2 2022, MacBook Pro 13'' M2, iPad Pro 2022, iPhone 14 Pro Max/Pro/14/13, Galaxy S22/S21, Switch, Steam Deck and more of.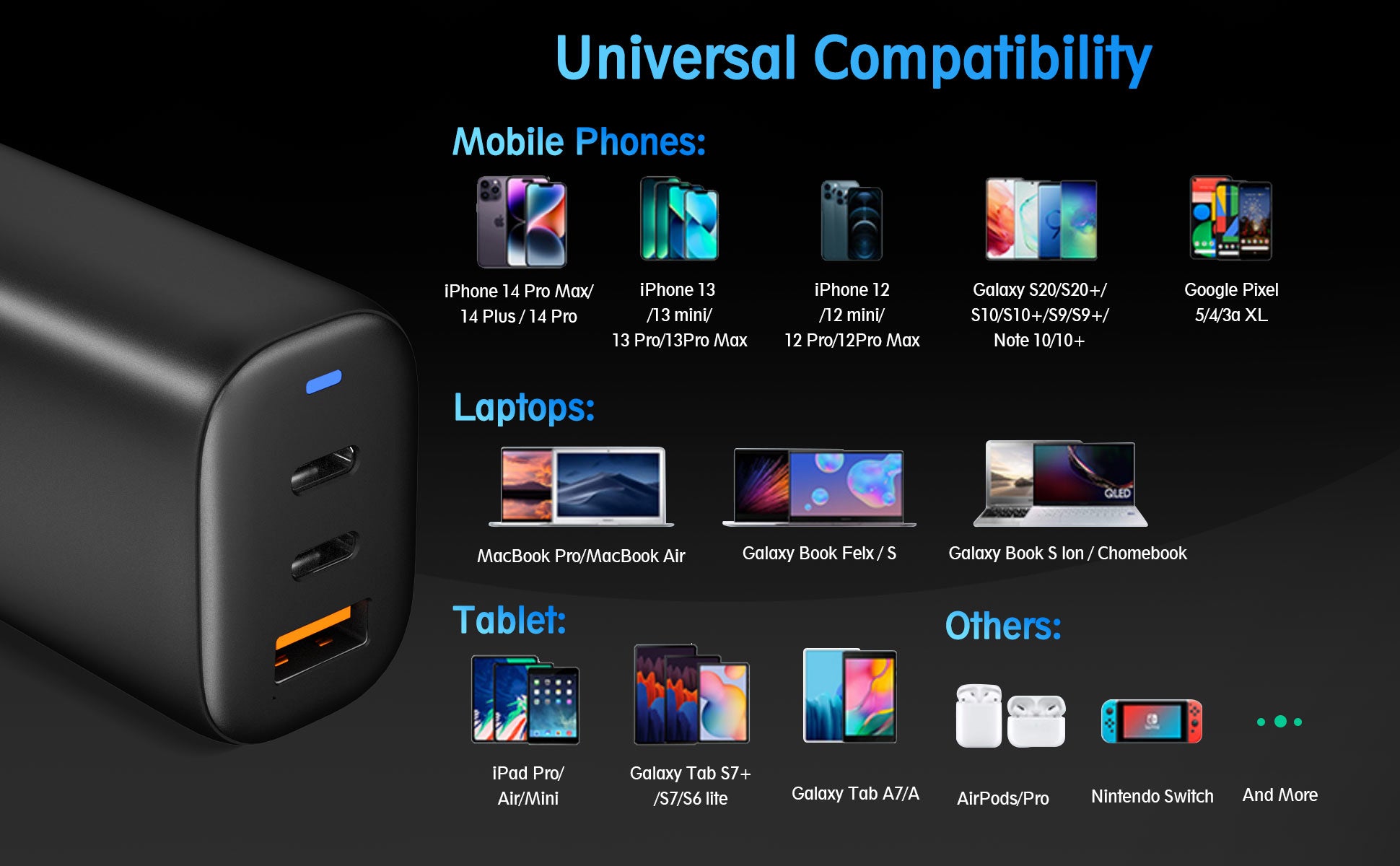 Foldable and Compact Design
Smaller than traditional USB-C chargers. It's space-saving and miniature, and the foldable plug easily folds back into place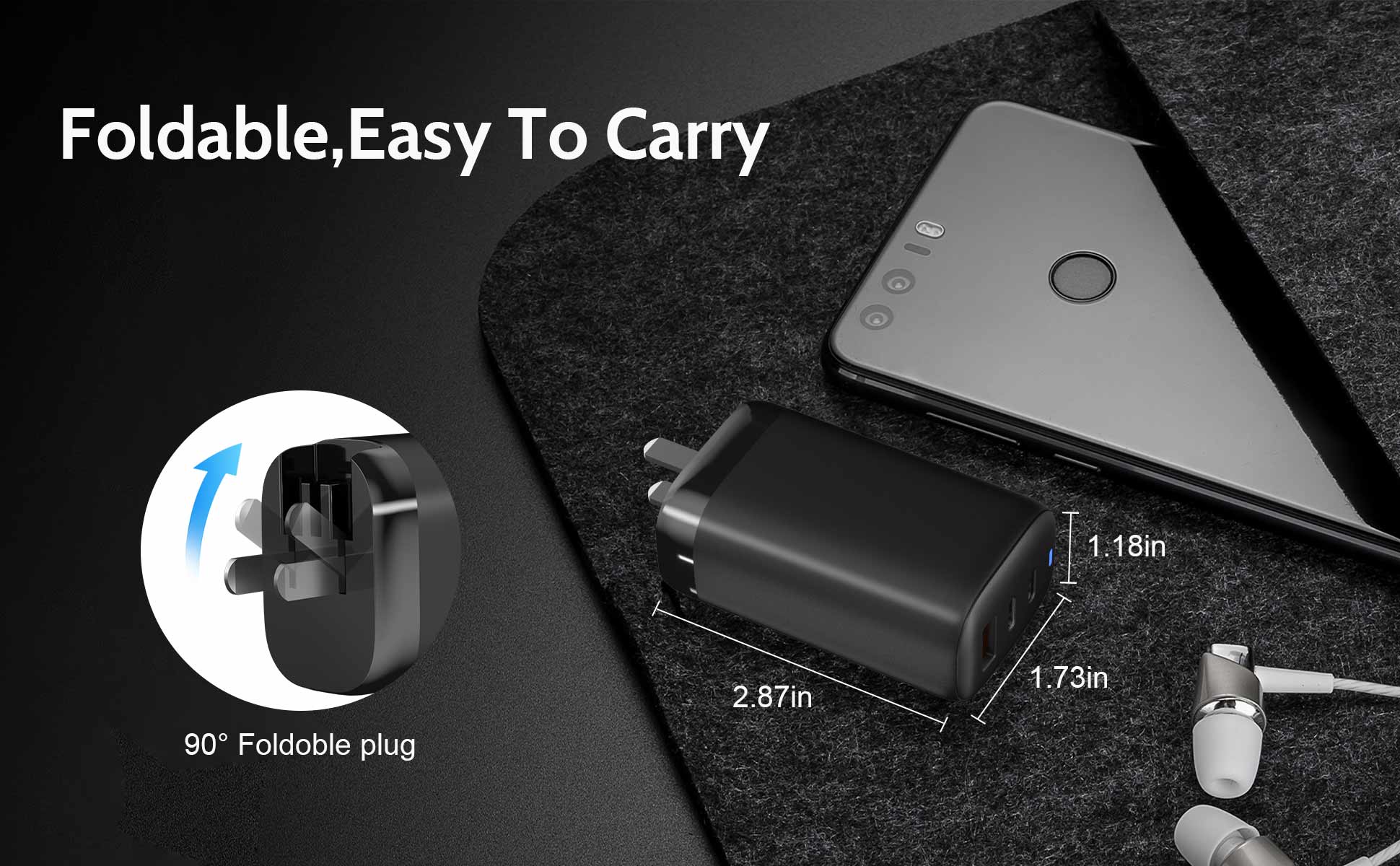 With Magfire Magnetic Docking Station
Don't miss this powerful charger for your Magfire Magnetic Docking Station!
The powerful iPad & MacBook Dock with 65W GaN Charger allows you to increase efficiency and save time!