MagFit iPad Pro Magnetic Stand Foldable & Adjustable Float Stand For iPad Pro&Air
Magfit Official Store
GOOD PARTNER FOR IPAD PRO/AIR4
Magfit Magnetic iPad Pro/Air 4 Stand
Exclusive Design
Powerful Magnetic Force
360°Rotating Suspension
Perfect Aluminium Material
Create iMac Style
Foldable. Space Saving
Protects Your Spine & Neck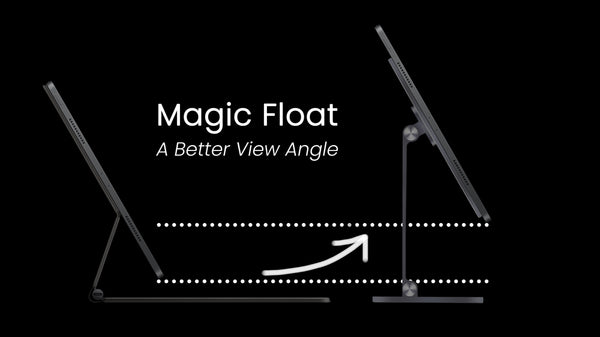 COMFORTABLE ERGONOMIC ANGLE
Protects Your Spine And Gives You a Comfortable Physical Angle.
Great Companion For Zoom And Facetime Video Calls,
Avoid Long Time Head Down
It Is Also a Good Partner For Your Work
Add a Keyboard And Mouse, You Will Get a Unique "iMac"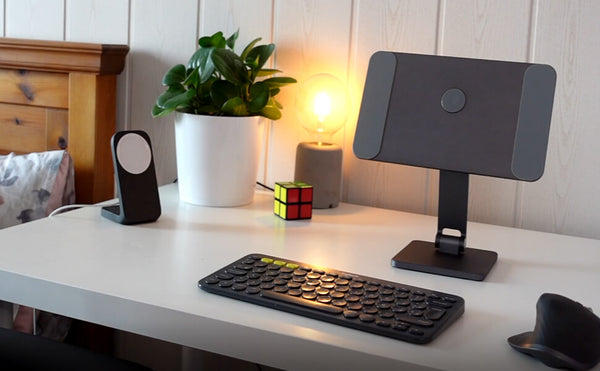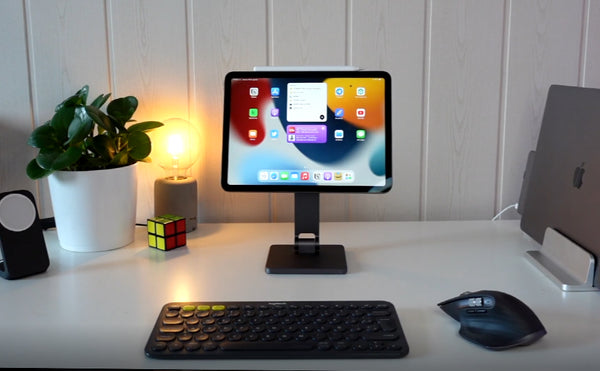 SUPER MAGNETIC FORCE, ONE SECOND SUCTION
No Need For Any Additional Stickers
Just a Gentle Alignment, a Second To Suck Your iPad Pro/Air 4
Built-In Powerful Magnets, Perfect Support For Your iPad Pro/Air 4
Can Be Done With One Hand, Free Your Hands
No More Ugly Marks On Your iPad Pro/Air 4
Note: Point To Point Design, Need To Use The Correct Method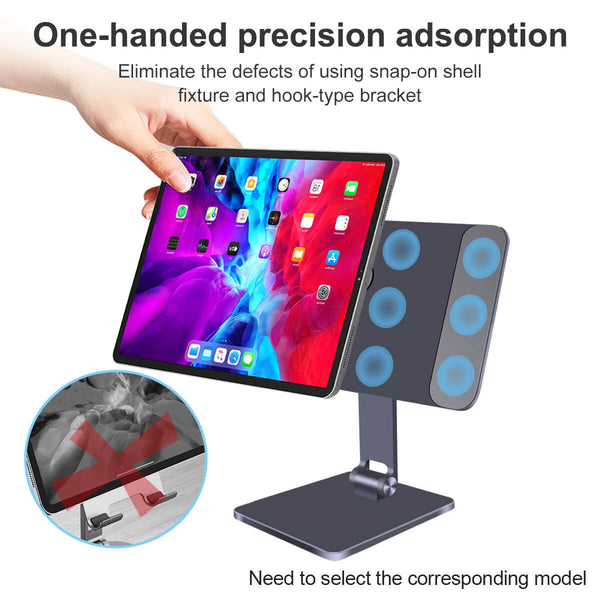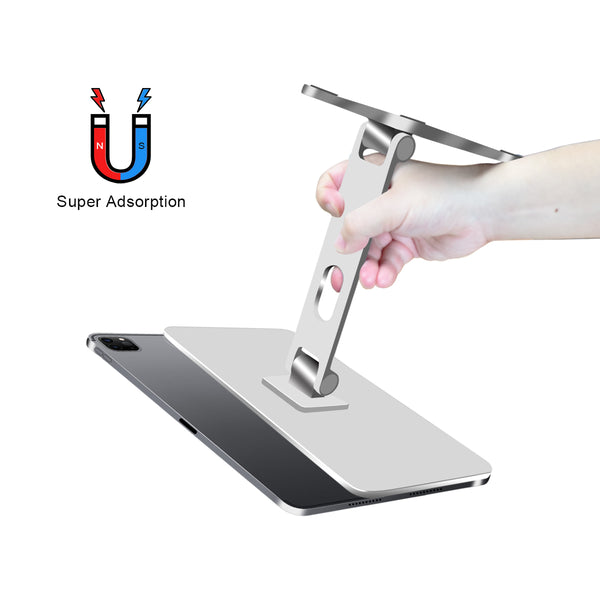 FREE ROTATIONS
360°Rotation Allows You To Freely Put Your iPad Pro/Air 4
Horizontally And Vertically
It Also Provides a Small Rotation Angle For You To Find a Comfortable Angle
You'll Realize How Great It is When Watching Movies/Working

FOLDABLE, EASY TO CARRY
Two Perfect "Free Stop" Sections, Excellent Quality.
Makes It Possible To Fold Up Completely
Save Your Space
Not Just An "Ornament" In Your Home
You Can Take Magfit To Your Company & Let Magfit Travel With You

SUPERIOR ALUMINUM ALLOY MATERIAL
All Aluminum Alloy Material Gives You a Perfect Visual Experience
Beautiful And Durable
Soft Silicone Embedded in The Panel And Base, Not Only Protect Your iPad Pro/Air 4
Also Anti-Slip








Only Compatible With:
Check which iPad Pro you have!
Go to Settings App > General > About > Model Name.
iPad Pro 12.9": 2021 (Gen 5), 2020 (Gen 4), 2018 (Gen 3)
iPad Pro 11": 2021 (Gen 5), 2020 (Gen 4), 2018 (Gen 3)
iPad Air 4 11": 2020 (Gen 4)

Note: 
Please choose a suitable size of iPad stands magnetic for your iPad Pro.
To ensure the magnetic effect, please rotate the iPad pro holder before using it
so that the dot in the middle of the iPad magnetic stand is in the upper position.
Rotate the stand in the right direction so that it can work properly.