Laptop Stand with Gravity Locking Design
Multifunctional Stand - All-in-One
The combination of vertical laptop stand and ergonomic height laptop stand is a clever design that greatly saves your desktop space.
Not only provides vertical storage function, but also can be turned into a comfortable ergonomic laptop stand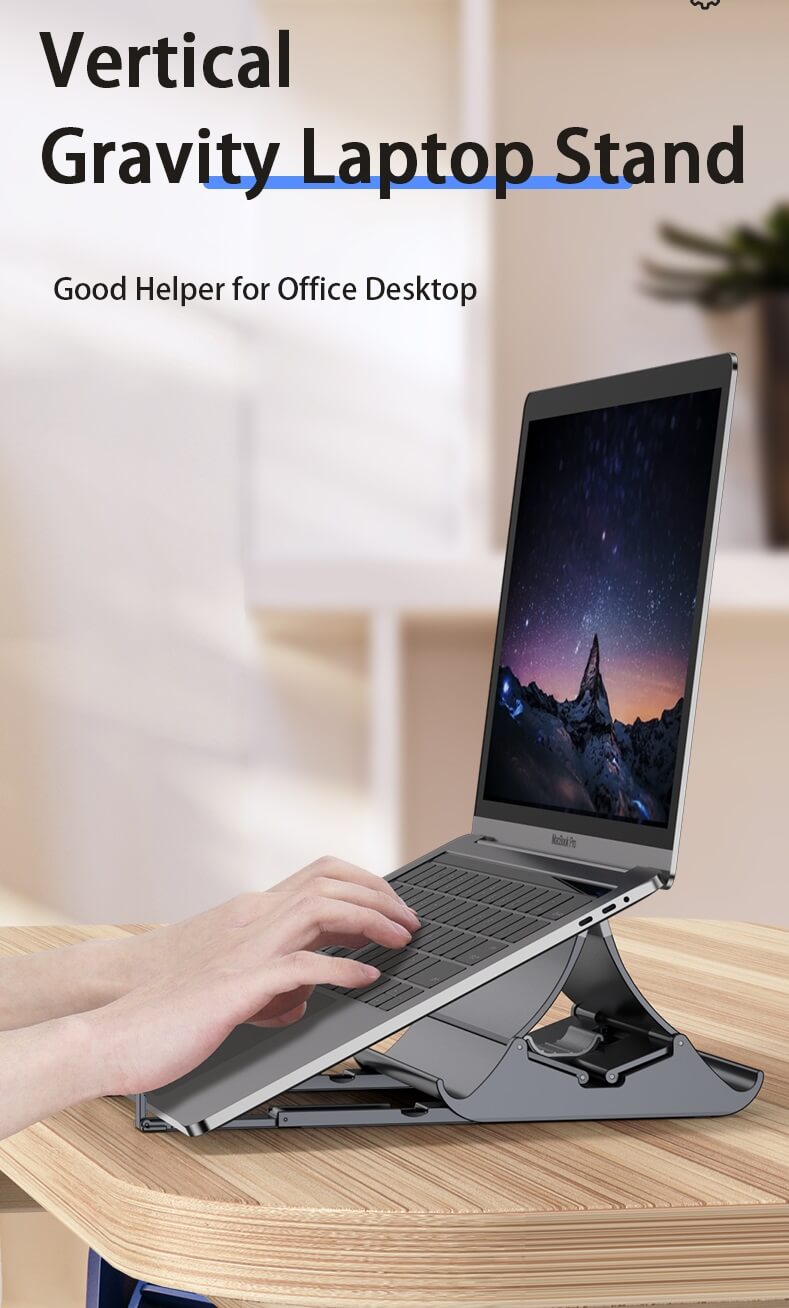 Upgraded Self-Adjusting Design
Get rid of the traditional manual adjustment method, Longsea Magfit vertical laptop stand does not require manual adjustment. The unique gravity contraction structure will automatically clamp the laptop within a second and automatically adapt to the width without manual adjustment.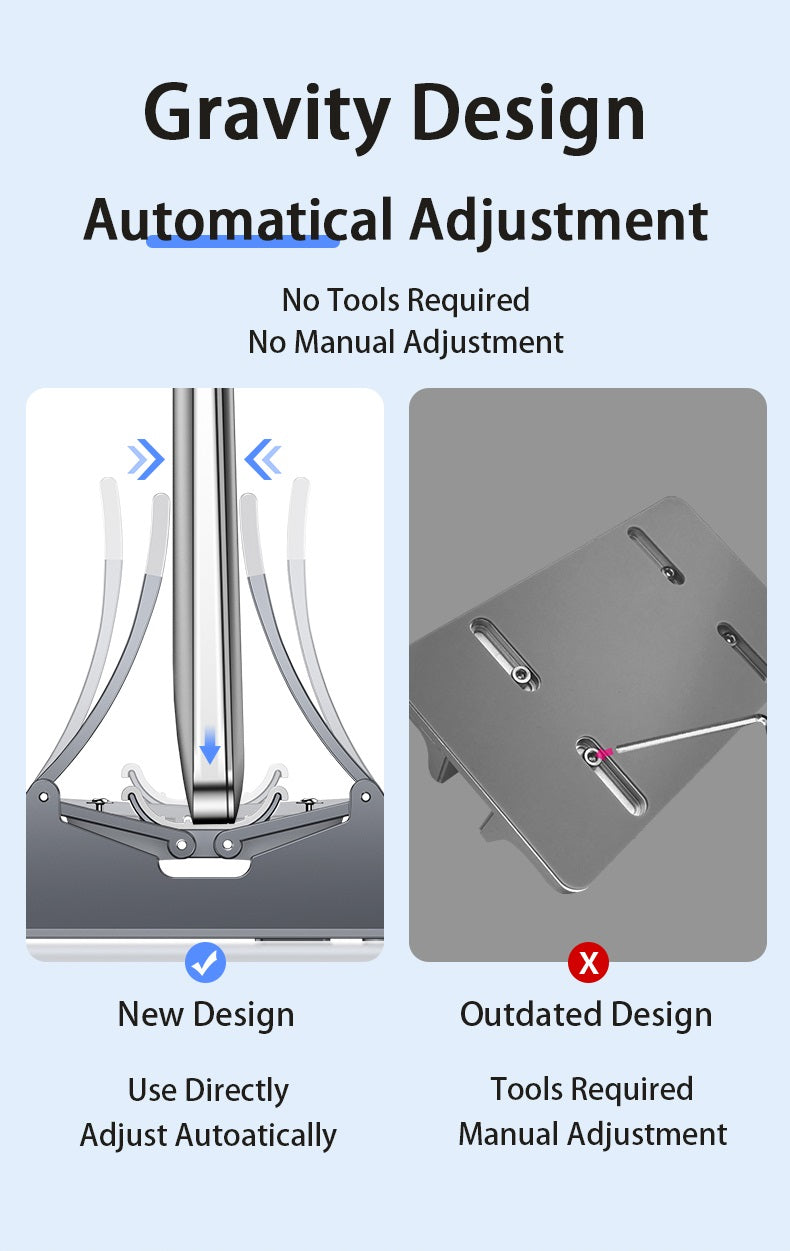 Heat Friendly Design
Skeleton design to enhance air circulation, allowing the laptop to breathe freely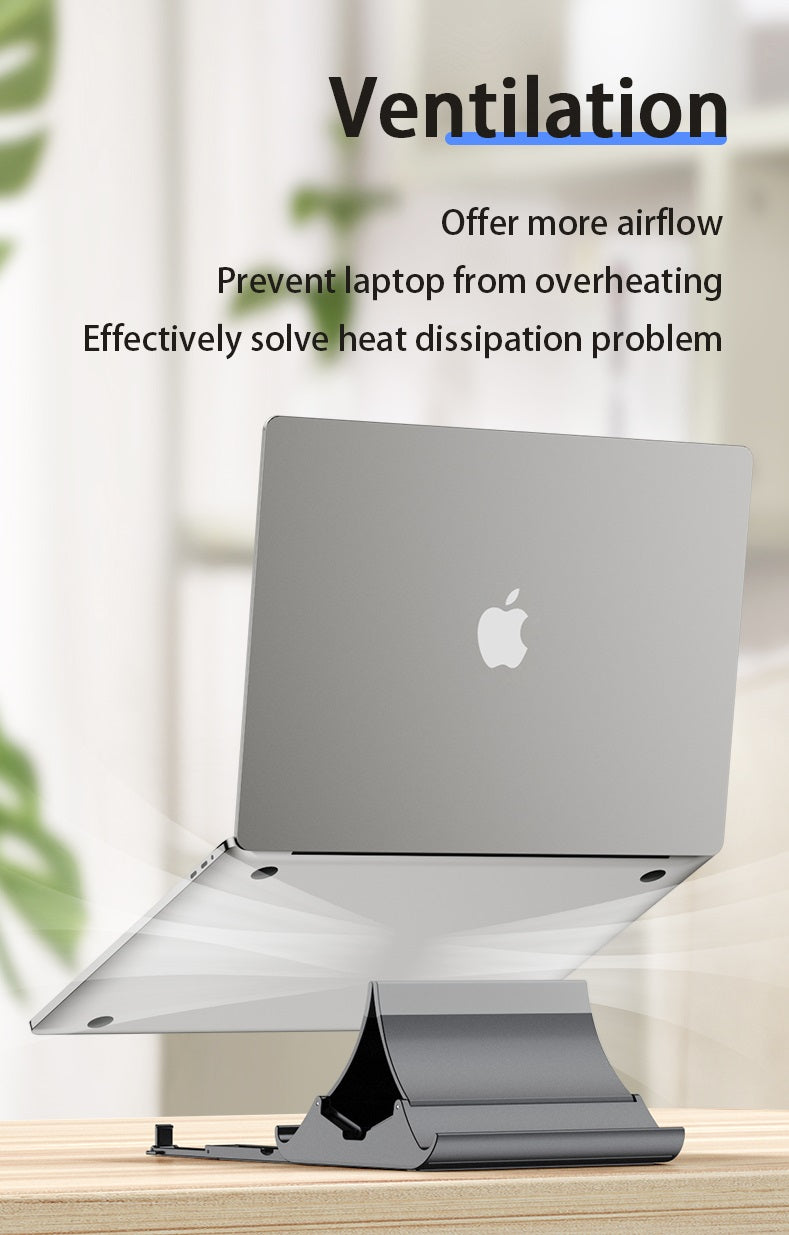 Multiple Ways To Use
A variety of ways to use, such as vertical or oblique. Also compatible with your iPhone, iPad and other devices
Just one Longsea Magfit vertical stand to solve the storage problem of all your devices

Triangle High Stability Design
To ensure stability, we use the triangle stability and gravity principle to design the laptop stand to ensure stability without shaking.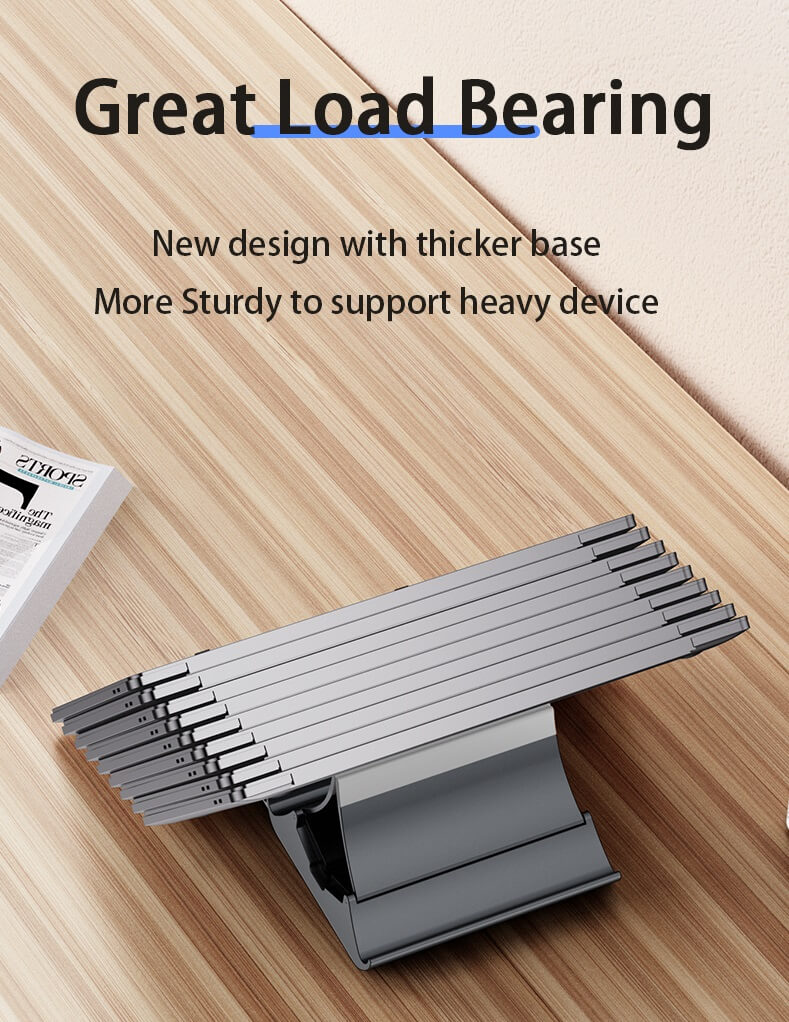 Anti-slip and Protection
Safe and non-toxic non-slip silicone pads cover the laptop slot, which can effectively protect the device from scratching and slipping, and the pads on the bottom ensure stability

Wide Compatibility
Suitable for devices with thickness less than 35 mm. Compatible with all laptops from 4 inches to 17.3 inches, such as MacBook/Air Pro, even compatible with cell phones, Kindle, tablets, books, documents, etc.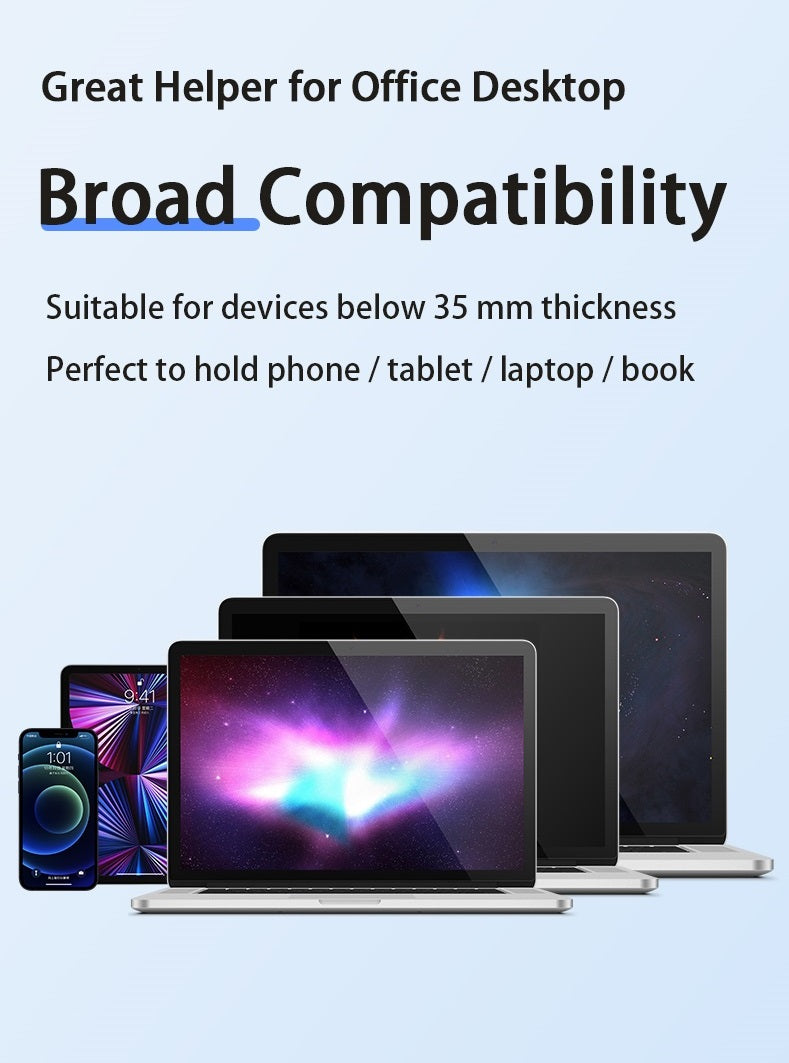 Size