iPad Pro& Air Keyboard Dock, The Ultimate iPad Accessory
An innovative keyboard designed specifically for iPad Pro and iPad Air5&4.(Also supports the latest 2022 iPad Pro)
Combine keyboard and dock to create the ultimate accessory for your iPad Pro.
The perfect magnetic smart keyboard with 7 popular ports integrated into one.
The brilliant design makes your iPad Pro a powerful productivity machine.
7-in-1 Docking Station To Solve Your iPad Expansion Needs
Equipped with 7 ports to link multiple devices.You will find that the Longsea Magfit iPad MagicDock Keyboard is so convenient for everyday use.
USB3.0*2  | HDMI  (4K@30Hz) |  USB2.0*2 |  SD  |  TF

Designed For iPad Pro/Air 5&4
When you have an expensive iPad Pro/Air
Please equip it with the perfect accessories
Longsea Magfit iPad MagicDock Keyboard
Turn your iPad into a MacBook
(Compatible with 11" iPad Pro, 12.9" iPad Pro,iPad Air 5, iPad Air 4)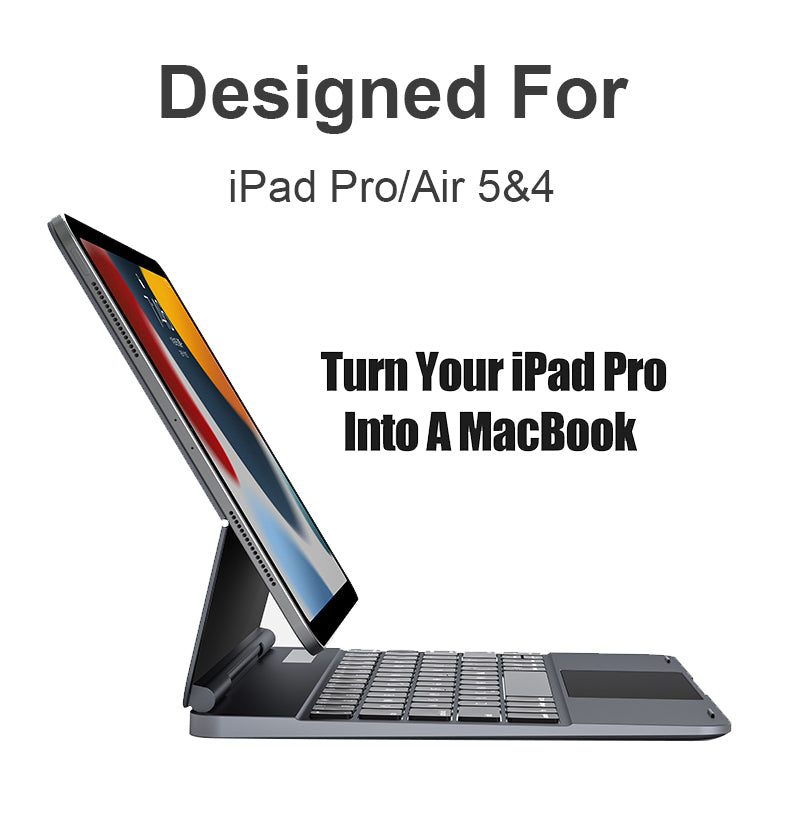 HDMI Expansion Screen, Enjoy The Big Screen
Think the iPad screen is not big enough?
Don't worry, you can enjoy a bigger screen with HDMI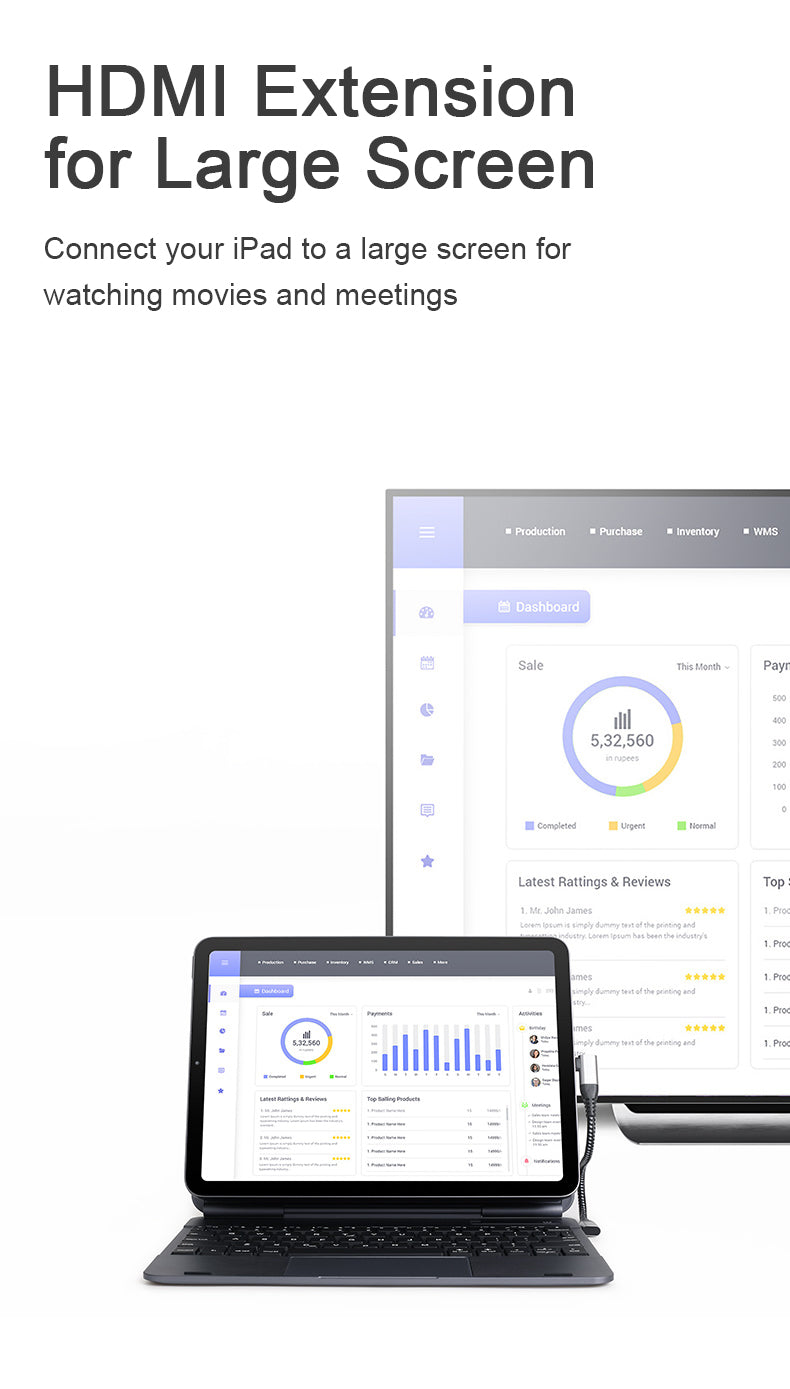 Magnetic Folio Design, Click and Hold Your iPad
Just bring your iPad close and it will perfectly hold your iPad
The Perfect Smart Keyboard Folio iPad keyboard.
Compatible with Longsea Magfit iPad Magnetic Case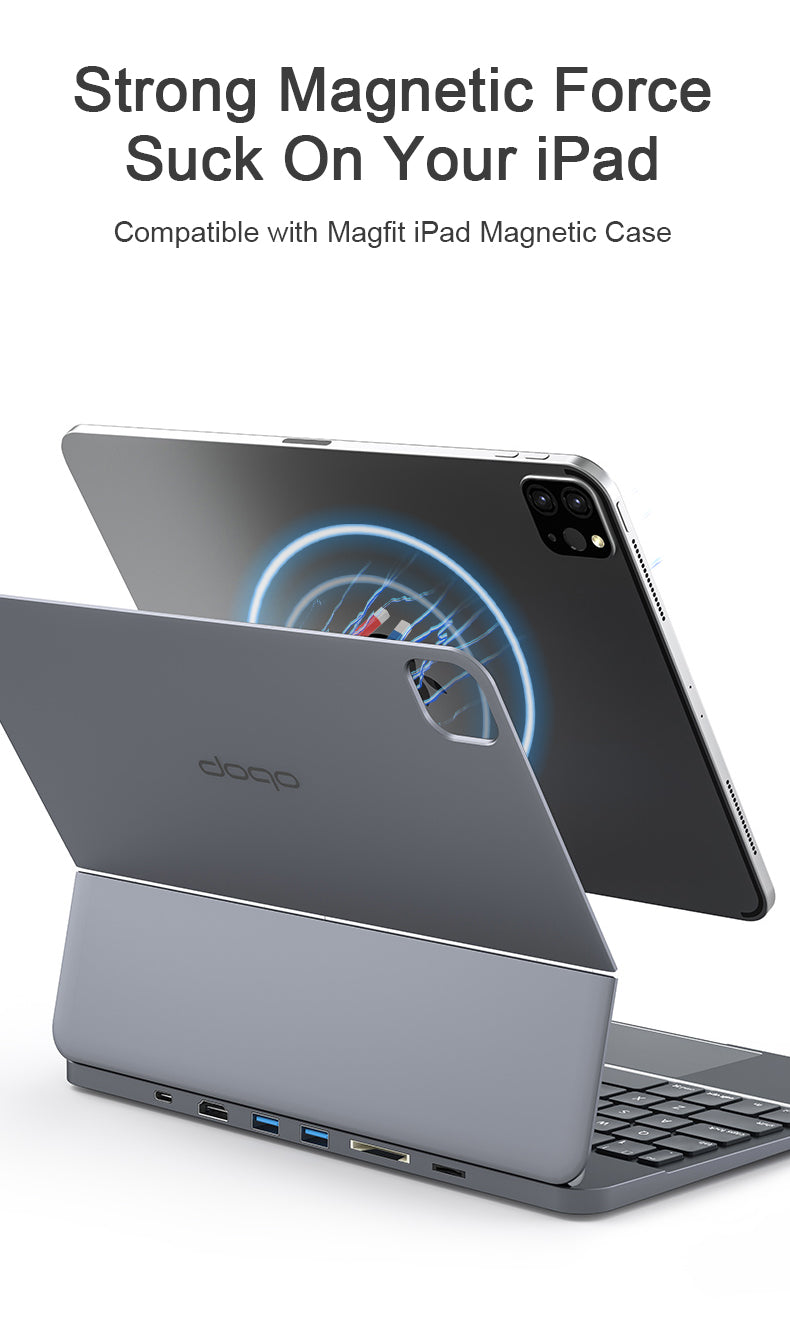 Advanced Pivot Design For One-Handed Opening In a Second
The specially upgraded design, Easy to open with one hand
Enjoy the ease of operation that no other iPad keyboard can bring.
You can drink coffee with one hand and open it with the other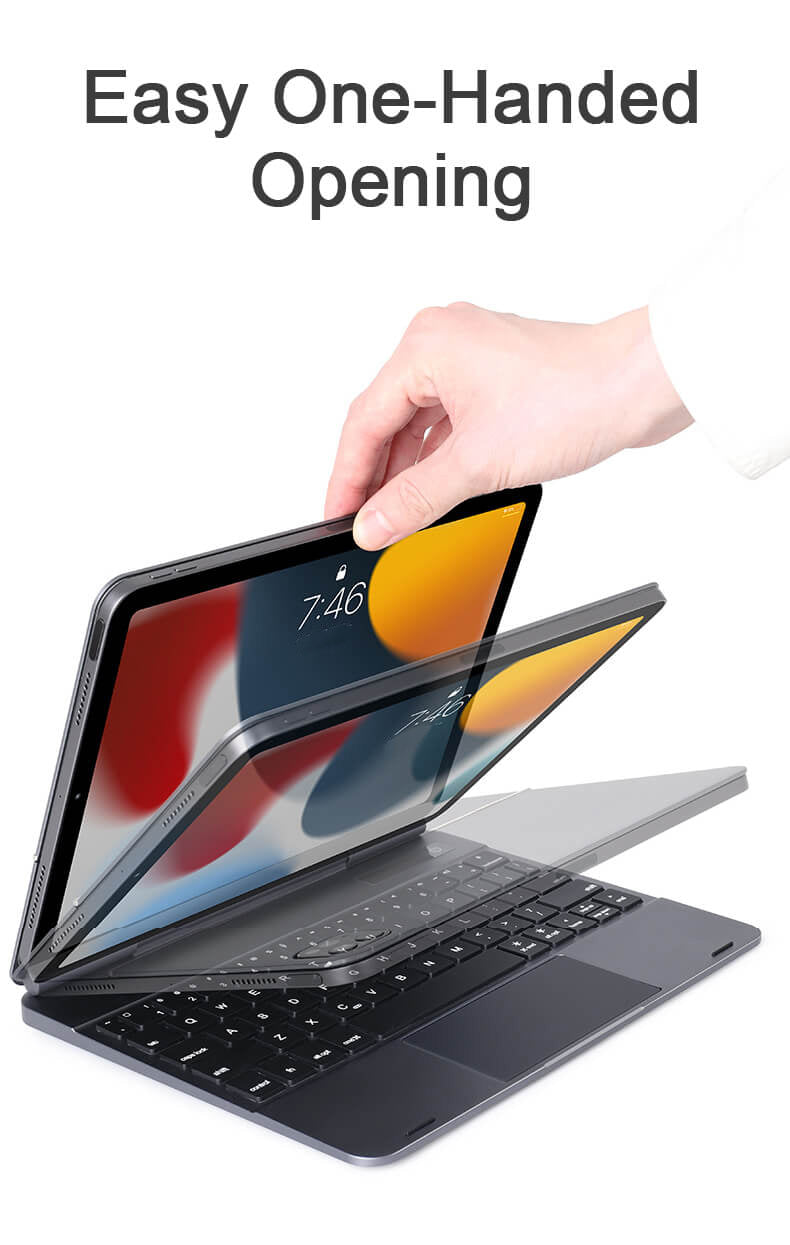 Trackpad 3.0, Designed For iPadOS
Easy to use iPad without a mouse
The Perfect iPad Keyboard essential trackpad
Smooth gestures on the trackpad make multitasking easy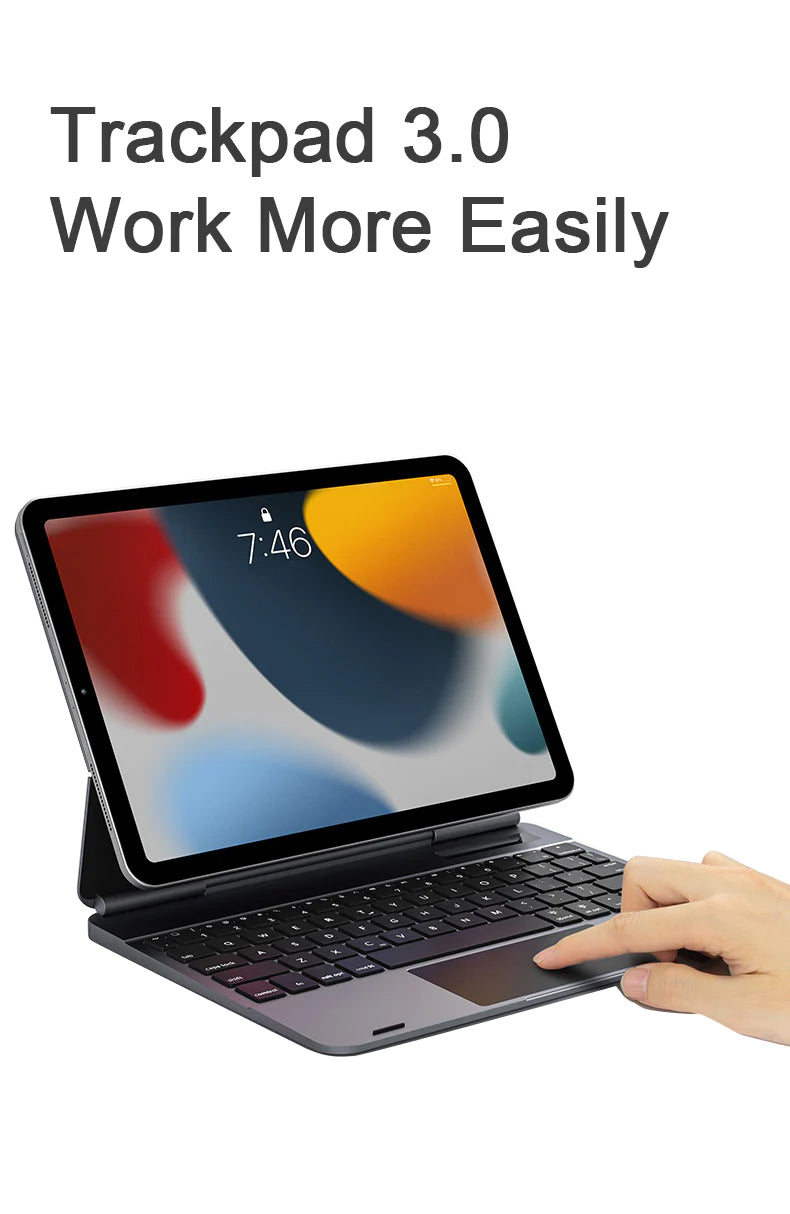 Support Fast Charging, Charge While You Play
Connect the cable to charge your iPad
Charge and use the iPad at the same time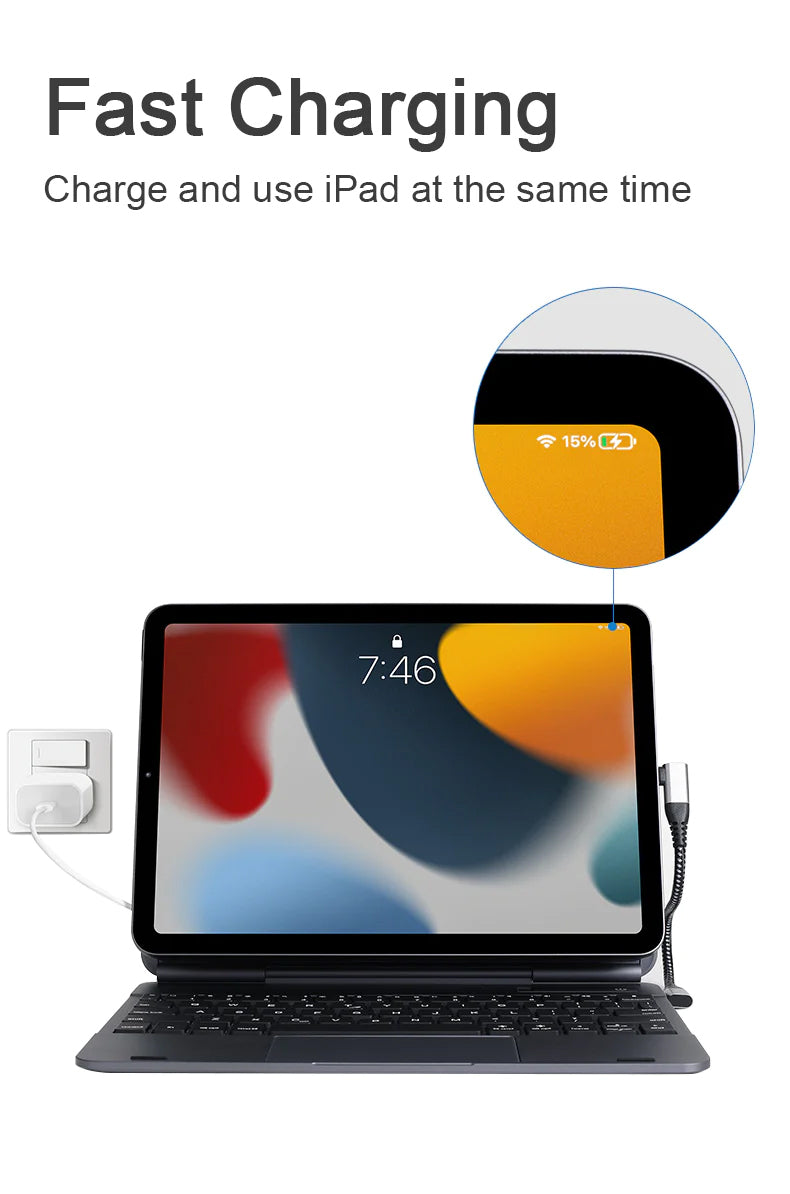 Large Capacity Battery, LED Screen
LED display to show the power level clearly.
Up to 80h without backlight
Standby time can be up to 900h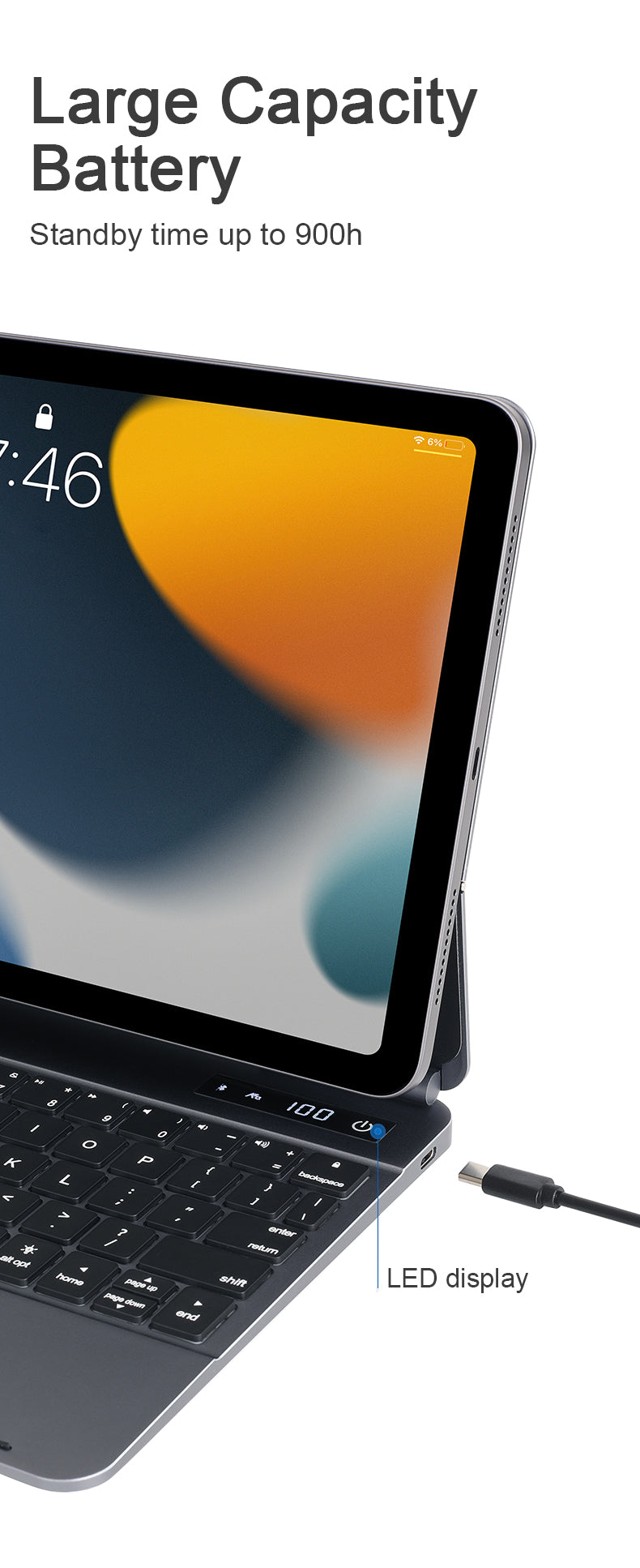 Scissor-Foot Keys For a Comfortable Experience
Longsea Magfit iPad MagicDock Keyboard gives you an unparalleled typing experience
Handle your work more easily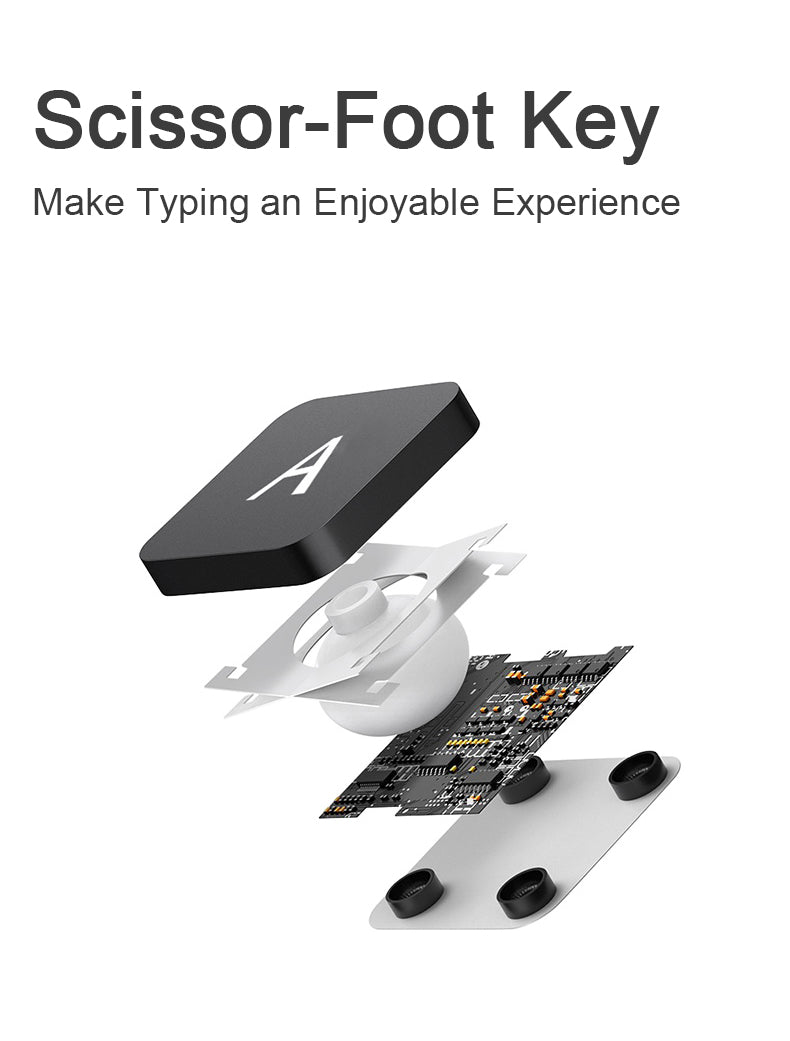 3-Level Backlit Keys, No Fear Of Darkness
When you use the Longsea MagfitiPad MagicDock Keyboard in the dark, you will also get a perfect typing experience
With 3-level backlit keys, you can customize the brightness you need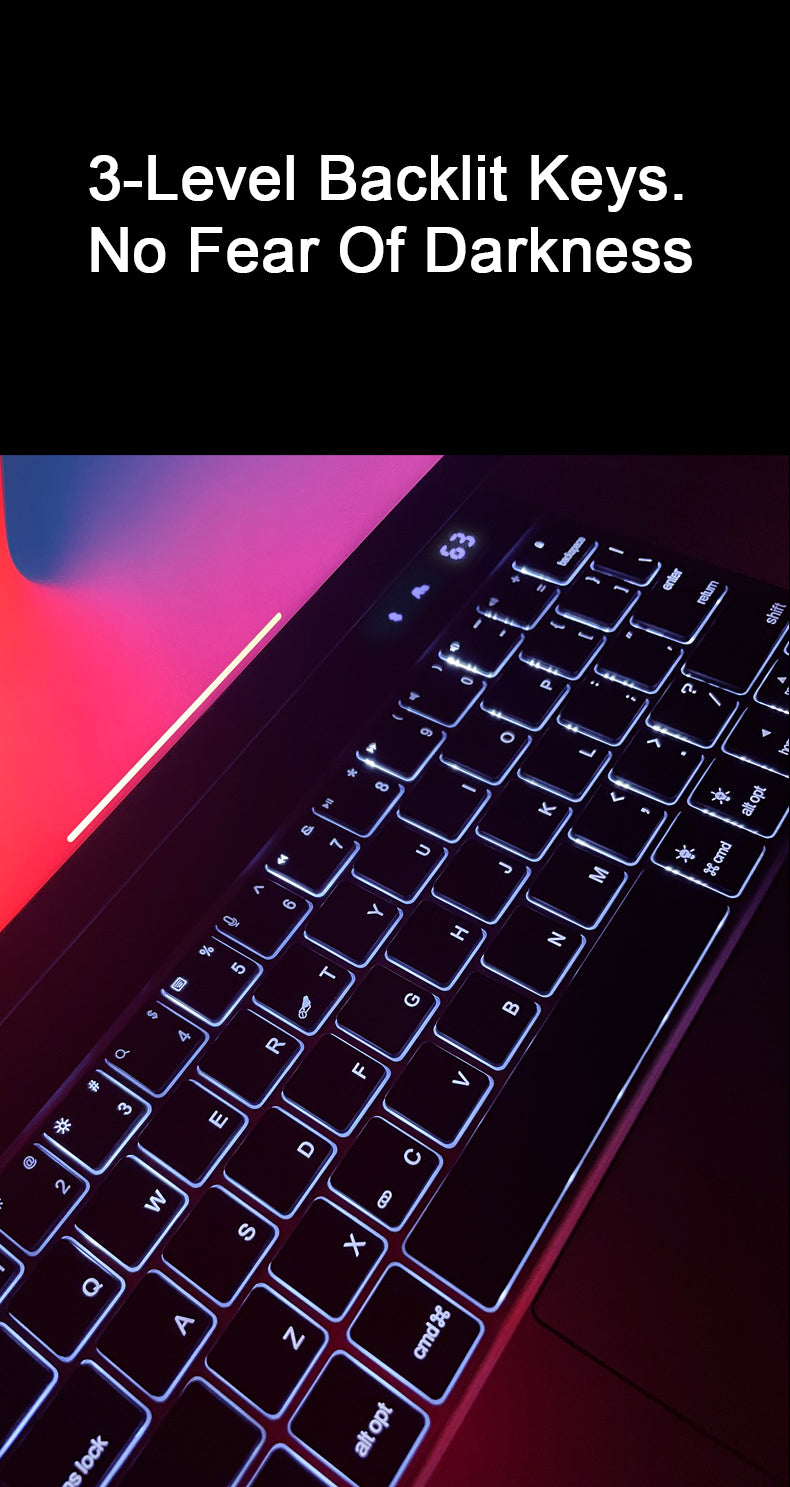 Protective, Foldable, And Portable
Protects your iPad Pro/Air on both sides, front and back
Foldable for on-the-go portability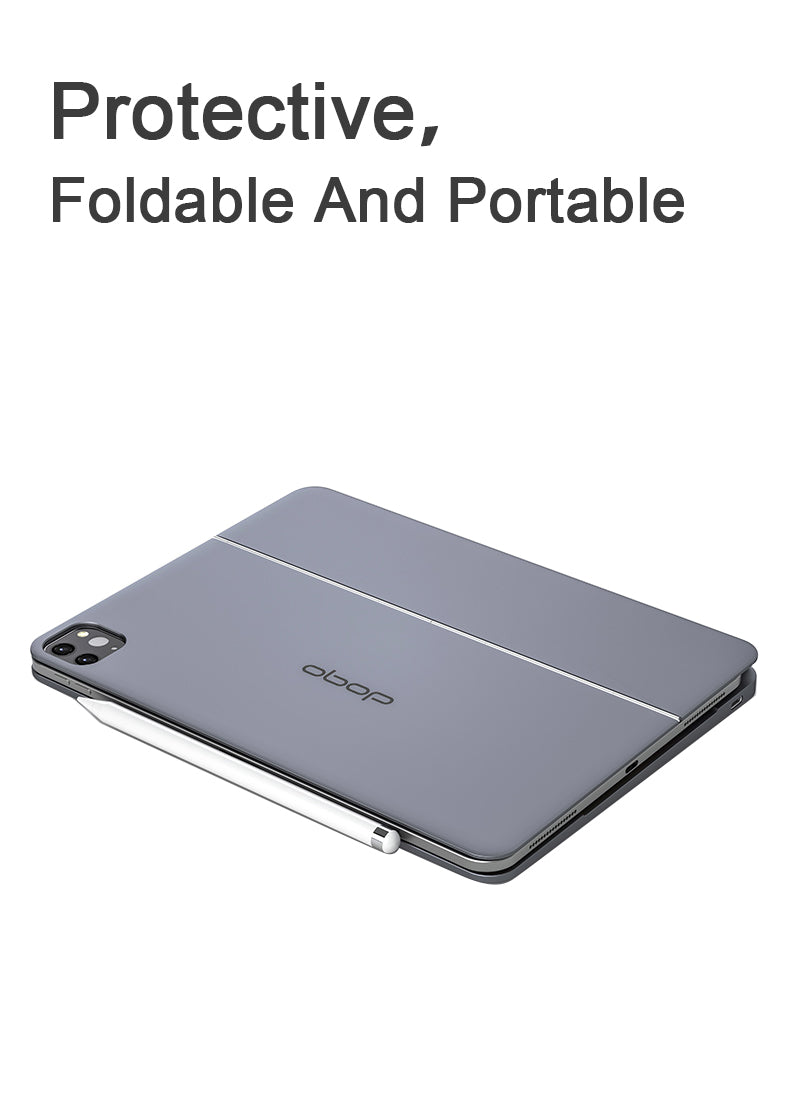 High-Quality All-Aluminum Alloy
All aluminum alloy provides the perfect texture
Like an ideal extension of the iPad Pro

Size
Net weight: 839g; Size: 24.8*18.9*1.5 cm (manual measurement, for reference only).
Please note before purchase.
Compatible models
New iPad Air 5th Generation 2022.
iPad Air 4th Generation 2020
(model: A2325/A2324/A2316/A2072).
iPad Pro 11 2022
iPad Pro 11 2021 (model: A2301/A2459/A2460).
iPad pro 11 2020 (models: A2228/A2068/2230/A2231).
iPad pro 11 2018 (models: A1980/A2013/A1943/A1979).
The Smart Trackpad makes it easy and convenient to navigate the web and edit documents while you tap and swipe.
Note: Please upgrade your iPad software to iPadOS 13.4 or later for full access to the trackpad feature.
Great concept but USB 2.0? What!?
Was this designed on the early 2000's? How does it only have USB 2???
Thank you for your review!