GaN 2 Pro 130W Charger USB-A+C 4-Port Fast GaN Adapter
Fastest and Most powerful 4-port 130W GaN Charger

Experience a higher level of charging with advanced GaN technology

4-output 130W GaN charger charges two laptops and two Ipad/cell phones simultaneously

130W high-power output can quickly charge two Macbook, Huawei, Xiaomi, and other PD notebooks at the same time
Experience next-level charging with advanced GaN technology that offers high performance in a compact design.
Offer high-speed and efficient charging for laptops, tablets, and smartphones in an extremely compact and convenient size.
Power four devices at the same time.
Intelligent power-sharing directs the most efficient charge to each connected device.
Fast charges your MacBook, MacBook Pro 15, MacBook Pro 16, MacBook Air within 2hour;
Fast charges iPhone 11 from 0 to 50% in 30 mins (More Speed, Less Time).
Handy for home, office, and vacations.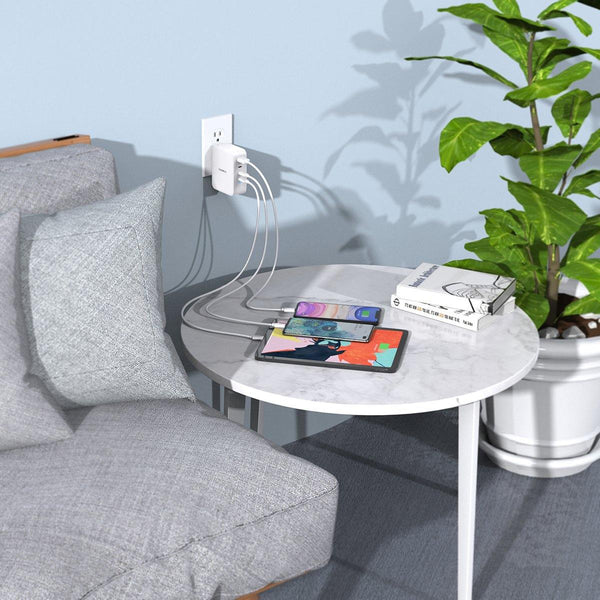 BIG POWER AND FAST CHARGE IN A SMALLER SIZE
What is GaN?

Gallium nitride (GaN) is a high-performance alternative to the traditional silicon used in charging devices. GaN transistors produce less heat, allowing components to be closer together, which means you get a much smaller charger with all the power of a big one.
Advanced GaN power chip dramatically improves charging efficiency to over 90% and keeps the internal components cool.
If you want to know more about GaN, you can click on our Blogs "GaN Charger VS Normal Battery Charger"

INTELLIGENT POWER-SHARING

This 130W GaN Charger can simultaneously charge four devices, automatically optimizing the power supply of the connected devices such as MackBook, Dell Laptop, iPhone, Tablet, Mobile Phone, etc.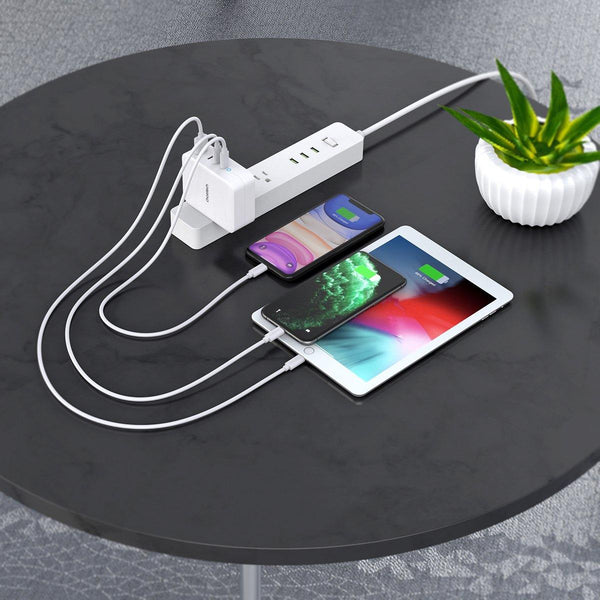 SMALLER AND MORE POTENT

A streamlined GaN power system enables this 130W PD charger to be smaller and more powerful than the 96W Apple power adapter. It can charge two laptops or two tablets and two smartphones simultaneously.
It also features a foldable plug for maximum portability. Pretty handy for home, office, and vacations.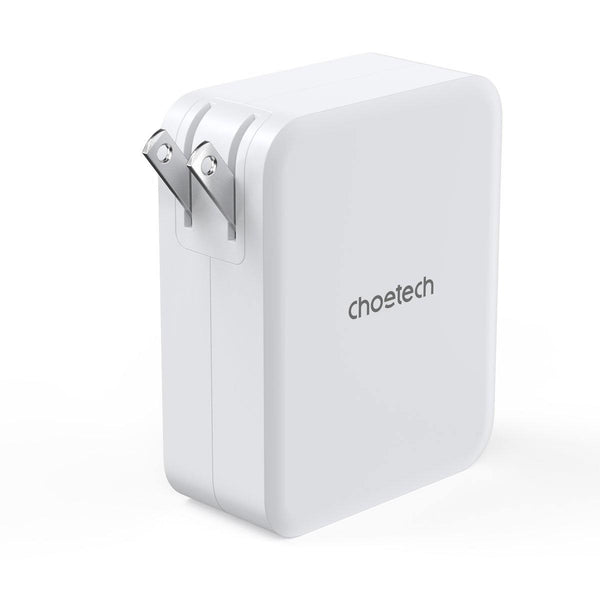 CERTIFIED SAFETY

TUV certified with the rigorous test. Made of fire-retardant PC material and featured with over-current, over-voltage, over-heating, short-circuit protection, and exhaustive protection while high power output. Make sure your laptops, tablets, and phones are charged safely.