RGB LED Gaming Light Bars with HDMI
HDMI INNOVATIVE WIRED CONNECTION
The latest HDMI wired connection is more protective of your privacy and safer than camera capture.
With easy synchronization with TV screen image and sound, you can enjoy the atmosphere of the movie theater at home.
Change colors with the content on the screen. Turn watching TV into an immersive experience.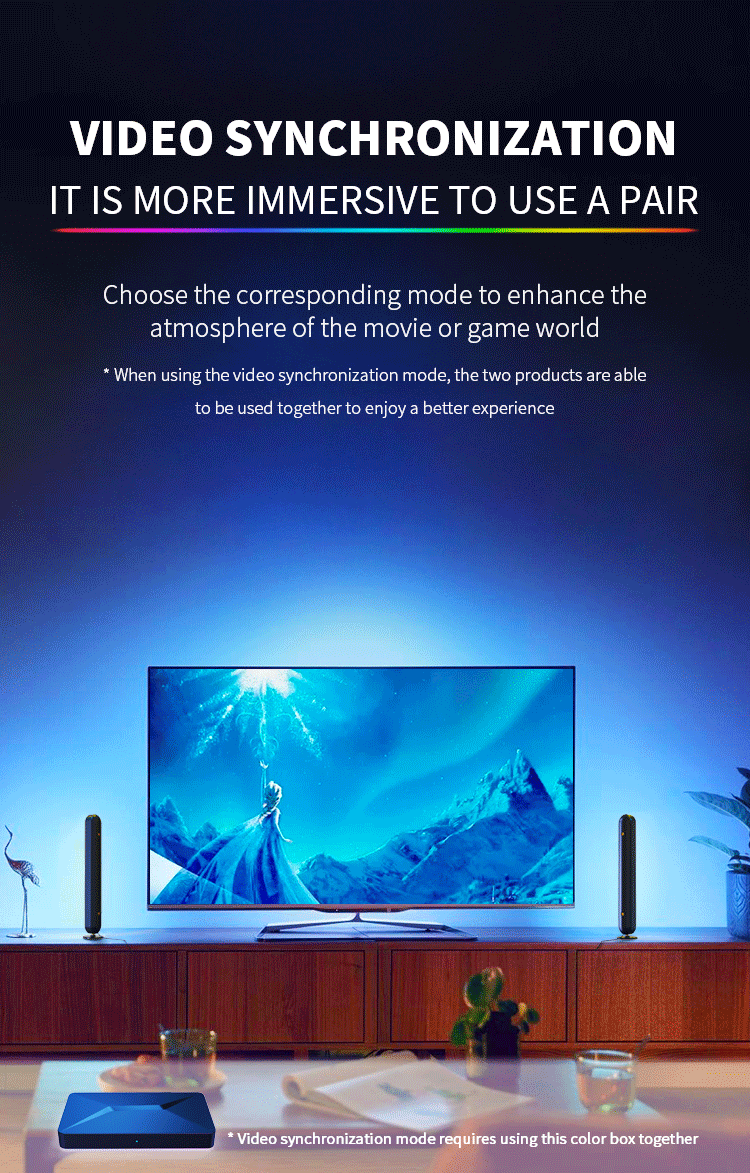 EMITS LIGHT SOURCE AT 180 DEGREES WITHOUT ANY DEAD ANGLE
High-quality light bar with a simple design
Provides perfect lighting effects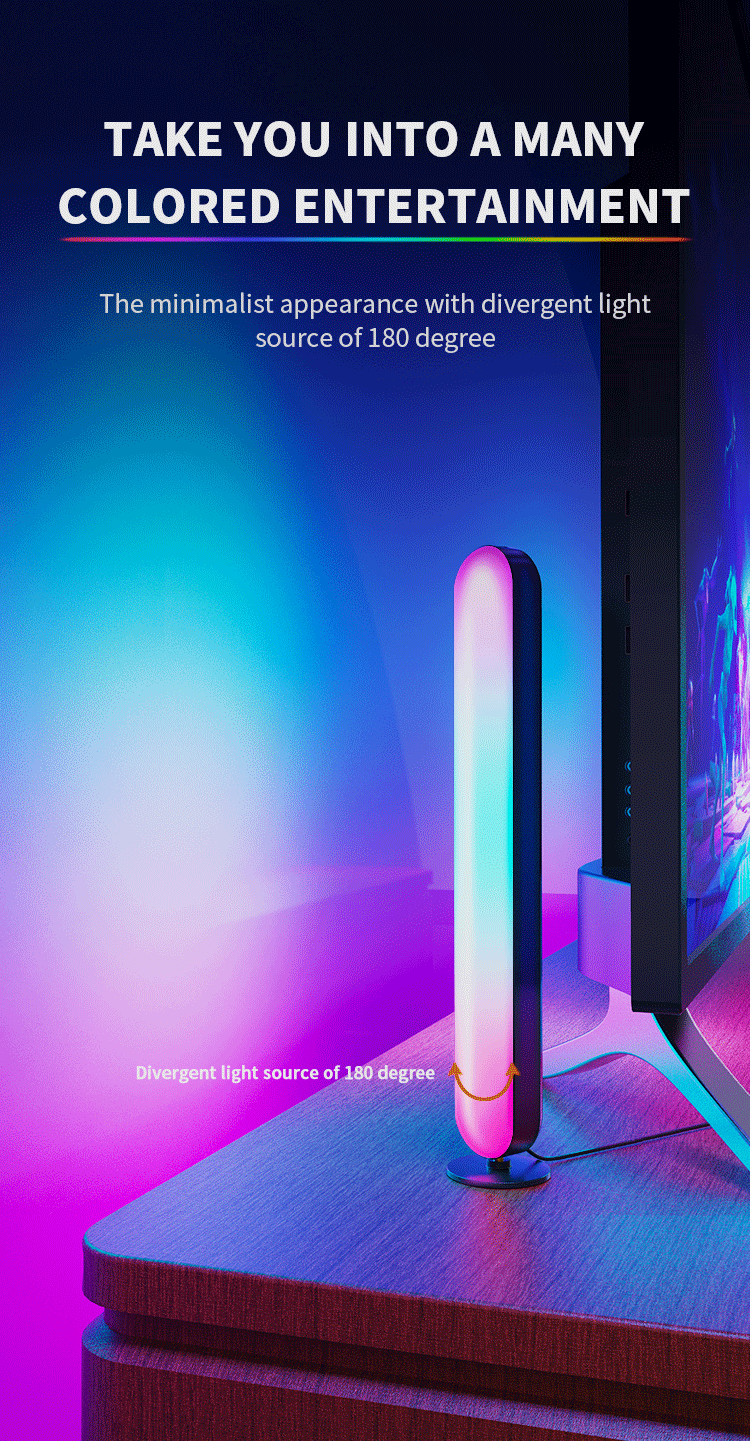 MULTIPLE MOUNTING OPTIONS
Can be placed vertically next to your TV alone
Can also be placed flat
Can even be installed behind the TV
Free to choose the way you want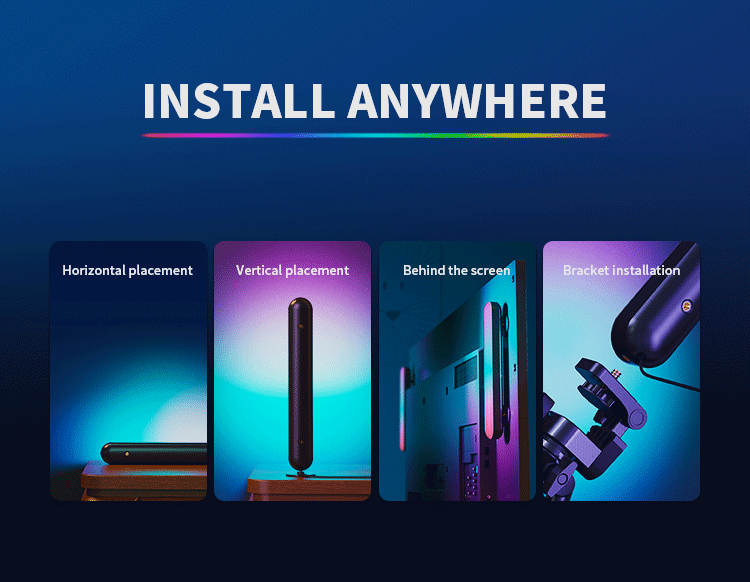 ONE-BUTTON OPERATION
Easily adjust the functions you want with just one touch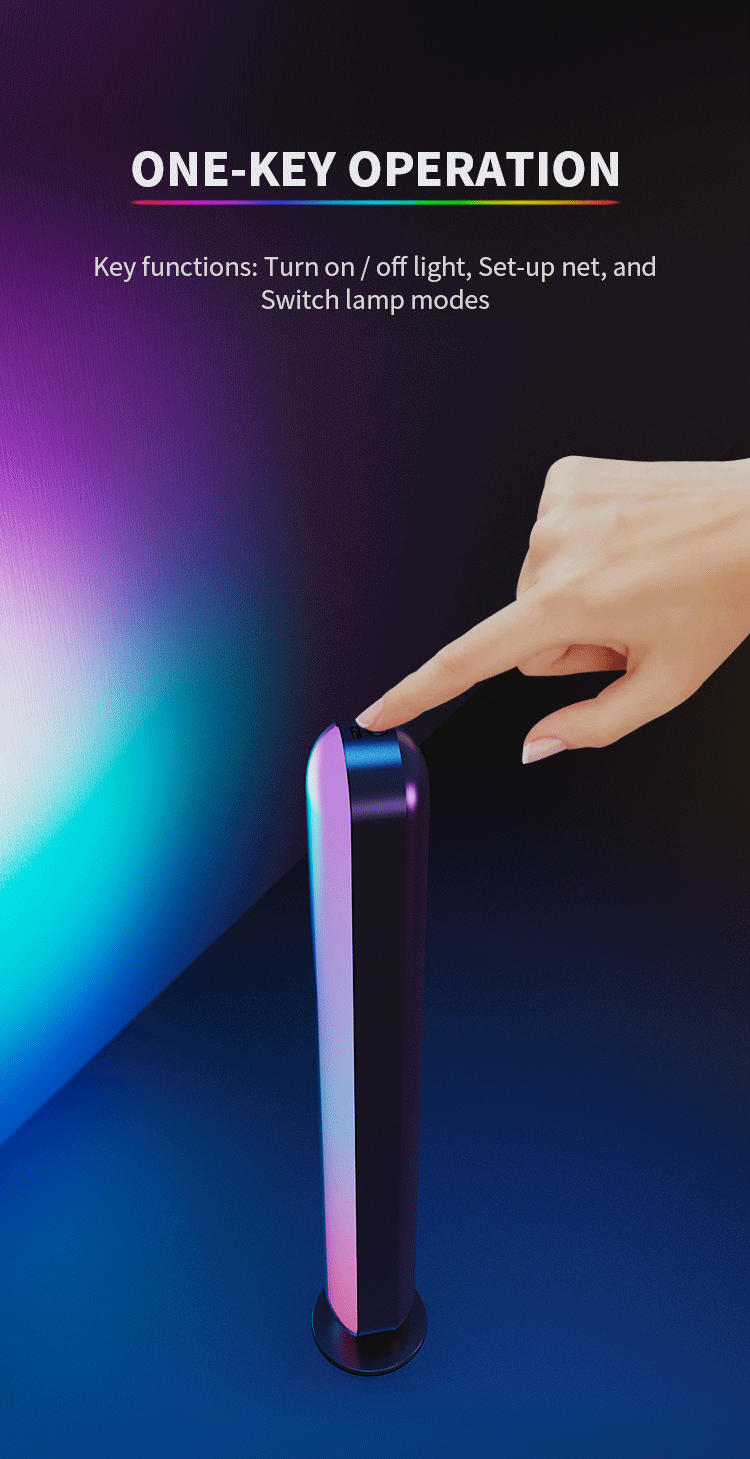 16 MILLION CREATIVE COLORS.
Easily create your own ambient space and add a colorful lighting experience.
Support dynamic presets or DIY to create your own style of lighting effects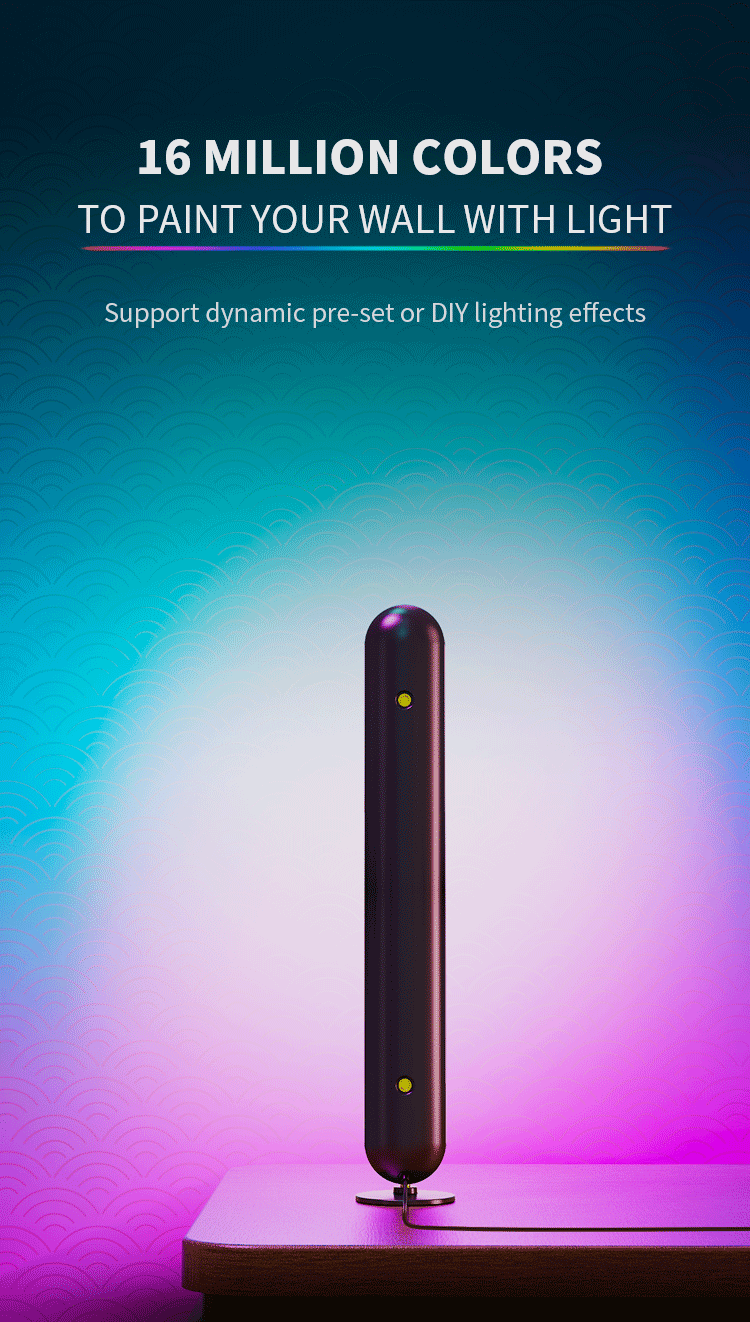 THE PERFECT TV & GAME COMPANION
Install the product on the back of the TV, the light can be synchronized with the video color intelligent change
Let you enjoy the luxury visuals at home like a movie theater
When you have a party, it can also create a dazzling light for you
Put it next to your computer to bring you comfortable lighting

SUNSET LIGHT TO GENTLY WAKE YOU UP
Simulate the sunset light, so you can easily go to sleep
Gentle light to wake you up in the beautiful morning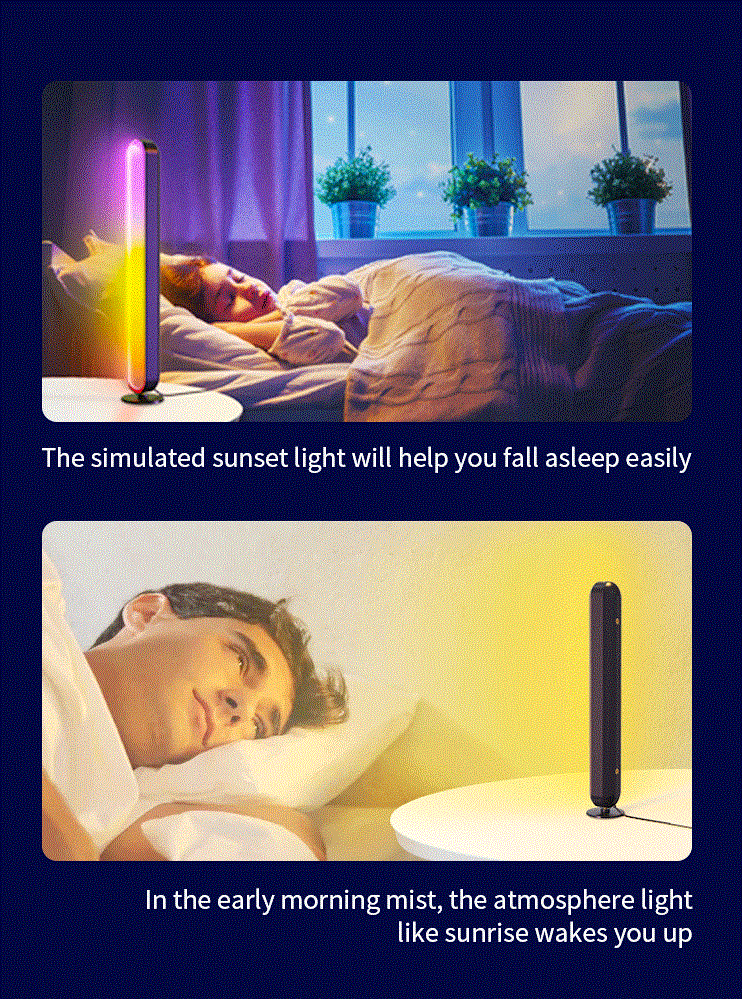 APP/VOICE CONTROL
Support APP control and Alexa voice control
Make you more convenient and quick to use